Chester Merchants Press Release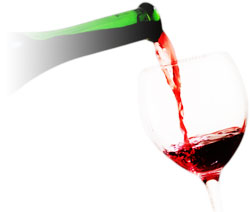 There were no Race Week casualties reported so I guess we made it through another year. Cars and bodies lined the streets and ditches. We are all now nursing our respective hangovers.
I heard the entire conversation of a couple breaking up outside my bedroom window at 5 am Sunday morning.

Thank gawd Chester Race Week only comes once a year !
The guy I found sleeping on my couch one morning last week proclaimed it to be an "awesome week dude."
This Week in Chester

Tonight and through till Saturday @ 8pm the Chester Playhouse presents a delightful romantic comedy from Quebec, "The Bookshop."
This play is a story of books, chocolate and the mysteries of life. It explores the serious notion of self-esteem, the desires to love and be loved and the importance of listening to one's own heart. It covers all boundaries of age and experiences to get the heart of the nature of love and will charm and move audience members of all ages. There is also a 2pm matinée on Saturday.

The Train Station Gallery is exhibiting the show "Hidden Talents". Hilary McCarron will be featured showing crochet, knit, plastic canvas and needle work.The show also showcases bowl turning and woodworking by Steve McCarron.

On Friday the Seaside Farmer's Market is back at their normal digs from 2-5pm at the Parade Square.The beer truck, the bodies, and the red plastic cups have all moved on.

Friday night SWIG is back at the Fo'c'sle Pub to entertain you.


Saturday is the annual Chester Municipal Heritage Society "House and Harbour" tour from 10am-4pm (rain or shine). Several houses to be snooped through - one is haunted. BOO ! Also a little harbour tour to see Chester from the best vantage point. Be at the old train station AKA the visitors info centre and start your engines. 275-3842
Saturday is also the launch of the annual
Tradewinds Realty
Maritime Bluenose Championships. At least 25 boats will be competing for the trophy so this will be a sight to behold. It is a 2 day regatta and the competition will be fierce. Pack a picnic and stake your waterfront viewing spot as these races are all within the bay and a wonderful sight to watch.
Why not wander over to "
Light My Fire
" between races. A delightful candle shop with ohhh so much more than just candles. Here's a
clip
to check out the inner workings of the studio.
Saturday evening Jens Jeppesen is on stage at the
Fo'c'sle Pub
.
Sunday Shawn Hebb is at the Fo'c'sle to entertain you through your evening meal from 4-8pm.
Sunday also has the "Tuesday Night Showband" at the Bandstand on the Parade Square at 7 pm. This band is fabulous- don't miss it. They play the music of Gershwin, Count Basie, Pearl Bailey, Tommy Dorsey, Nat King Cole and Duke Ellington.
"Twenty years from now you will be more disappointed by the things you
didn't do than by the ones you did do. So throw off the bowlines. Sail away
from the safe harbor. Catch the trade winds in your sails." - Mark Twain

Suzi Fraser





for the Chester Merchants Group