Chester Merchants Press Release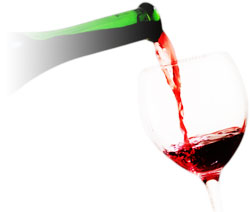 I trust you all had a lovely relaxing turkey weekend. I saw Mo from Chester Electric first thing yesterday morning and he tells me he's sworn off turkey for the rest of the year.

Last weekend was the launch of the "First Saturdays" campaign. This event is shared amongst Chester, Mahone Bay and Lunenburg to promote experiential tourism. The idea is for businesses to stay open late and offer interesting experiences, not just a sale. While it was a soft opening for us here in the Hamlet, I think this idea has teeth and will gather momentum in the future. Plus the fact that our 3 communities have actually agreed on something is an event in its own right. Check out the site before the first Saturday of each month and see what is in store for you.

Sunday was the annual football match on the Hackmatack lawn.The bevvies flowed, the hotdogs were burnt to a crisp, Mary's Marauders walked away with the hardware and a good time was had by all.
This Week in Chester

The Warp and Woof continues with their "Biggest Sale Ever" with 70% off most inventory Friday till Sunday.

Something of interest for the budding thespian in your family:
"Page to Stage" Self-Inflicted Theatre for actors 15-18 years of age.
This workshop is for the experienced or first time experimental actor who is interested in discovering process through multiple challenges. Actors will work together to develop characters, plot line, and conflict. The actors will create, stage, costume and tech their own performance.Each participant will be asked to write, perform and interact. Music is encouraged as well as choreography, set and costume design.

Classes meet Monday nights from 6-8pm
First Class: Nov. 5th
Winter Break: Dec 18-Jan 6
Resume Rehearsals: Jan 7
Performance in March (TBA)

A minimum registration of 15 students is required for the program to go ahead. Contact Cynthiamyers@eastlink.ca

Time to get the fall bulbs in. Now doesn't THAT sound like I know what I am talking about ! I haven't got a clue about bulbs-unless they screw into a light socket. Go visit Oceanview Garden Centre at Robinson's Corner and pick up some lovelies to bury for next season's garden.They know what they're talking about.


Friday night the
Chester Playhouse
welcomes the group ASHELIN on stage @ 8 pm. Five sisters from Newfoundland make up ASHELIN and will bring their brand of folk roots and pop music to the Chester Playhouse. Cassy, Joesie, Kaliyan, Shaelin, and Thea, began singing and dancing to Newfoundland and Irish music as far back as they can remember while learning to play a stunning variety of instruments. Known for their sparkling vocals and intricate harmonies, they perform their own original songs and novel interpretations of traditional tunes.
More tunes are happening on Friday night at the
Fo'c'sle Pub
on Queen Street.The "Midtown Blues" take the stage at 8 pm and evening meals will be served until 10pm.
On Saturday the Al Nunn Memorial Golf Scramble will be held at the Chester Golf Club in support of minor hockey. Registration is at 8:30 am. Start time 10 am. Fees: $360 per team of four. 1st Prize: Skybox for the Mooseheads. Oh goody. Watch for the chance to win a 4-Wheeler with a hole in one on a par 3 hole! Come for the golf and stay for the steak & prizes! To register call Satrina @ 902-531-2207.
Malcolm Callaway is offering a class in marine/seascape painting at the Chester Arts Centre Mondays from 1-4 pm October 15, 22, 29 and November 5th and 12th. Examining the greats (Montague Dawson, Stobart, Blossom et al) and analyzing their techniques, Malcolm will explore the many facets of the colour of water, its texture and the very feel of it with the translucency and atmosphere of all things marine. $130 for the five classes, material list to be supplied. Email chesterartcentre@ns.aliantzinc.ca to register.
On other gardening notes, the Chester Garden Club presents Rosemarie Lohnes, of Helping Nature Heal Inc., to talk about preparing your garden for Winter. This takes place at St. Stephen's Community Parish Centre, Chester 6:30 for 7:00 pm. Refreshments followed by the monthly meeting. New members welcome.
More Classifieds:

Lost: Labradoodle. Reward. Neutered. Like one of the family.
Dinner Special -- Turkey $2.35; Chicken or Beef $2.25; Children $2.00
Used Cars: Why go elsewhere to be cheated. Come here first.
For Sale -- Eight puppies from a German Shepherd and an Alaskan Hussy.
We do not tear your clothing with machinery. We do it carefully by hand.
2 wire mesh butchering gloves: 1 5-finger, 1 3-finger, Pair $15


Suzi Fraser




for the Chester Merchants Group