Chester Merchants Press Release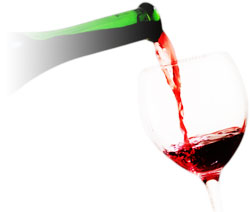 Greetings,

Chester is oozing ground ginger from every pore. As you turn off route 3 into the village, roll down the window and follow your nose. It will take you to the Arts Centre at 60 Queen St where all 16 houses are on display. The Centre is open over the next two weekends from 10am-5pm Saturdays and 12-4pm Sundays. You may also view them throughout the week by calling the Centre @ 275-5789 and leave a message or email chestergingerbreadfestival@gmail.com and a gingerbread will let you in.

If you are looking to add some Christmas tunes to your life this month, 92.9 FM has All Christmas, All the time - if you can handle the ads.
This Week in Chester

This week is the play we've all been waiting for. Malcolm Callaway's twisted mind will be showcased on stage in the form of "Downton Abbey meets Agatha Christie." Tonight, Wednesday, is pay what you can dress rehearsal. The show runs Thursday - Saturday and the curtain goes up at 8pm. Dial up the Chester Playhouse as there are very few tickets left. This is a village favourite and will sell out.

Warm up for the dress rehearsal run with Big Pitcher Wednesday at the Fo'c'sle. $3 off pitchers - a few of those and you'll want to take Gavin home.

Sandy's annual cookie contest is back.


Entry guidelines


Each single entry must include:
* Entrants name, address and phone number
* Name of cookie
* A copy of the recipe including the ingredients and step - by- step instructions for preparing the cookie. Do not submit a recipe that had been photocopied from a cookbook.
*1 cookie (for judging) and 1 dozen cookies packaged for auctioning (in a bag, plate or box).
* Contest is open to all ages. There is a $5.00 entrance fee per cookie type. All contestants may enter more than 1 type of cookie.
You must register before December 12th at s.morash@ns.sympatico.ca or by calling 275-4441. Registration fee may be paid December 14 at the time of drop off.
Winners will be announced at 6pm December 14th at the Chester Playhouse. Cookies will be auctioned off throughout the show. Proceeds to the Food Bank 'Birthday in a Basket' Program.

Friday night the George Carter Jr Trio is on stage at the Fo'c'sle Pub - a blues and rock band that have a good handle on 70's cover tunes. Stop in after the show and 'get down.'

This Saturday is a "First Saturday," a celebration of fun experiences along our Bluenose Coast (without the Bluenose.)

Amicus Gallery has a few spaces left for the Gingerbread Ornament Painting workshop.
There will be two workshops: morning: 10am-1pm / afternoon 2-5 pm.
Decorate bisque fired, glazed pieces: three pieces are included for the workshop fee of $25; extra pieces may be purchased. Finished work may be picked up on Dec 14th. Class size 6-8. Pre-registration is required. The studio space is not suitable for children. To register, call Amicus Gallery 275-2496 or email art@amicusgallery.ca.

Light My Fire at 59 Duke Street will be hosting workshops to decorate your own wax Gingerbread/Christmas tree ornaments.Workshops begin @ 11 am, 1 pm and 3 pm. Ornaments are $10.00 each. 275-5800.

Also on Saturday from 9am - wake up ! -1pm is the Chester Elementary School Gingerbread Craft Fair. I bought a bottle of wine there last year. Yes, there's something for everyone.

Transport your bottle over to the Christmas Caroling at Lordly House at 133 Central Street from 2-4pm and tra la la la la the afternoon away.

Sunday is the Last Supper at Nicki's Inn from 5- 8 pm. It's vegetables for you from here on in. Get there for your last carnivore fix.
This came to us from overseas... Tancook.

"The lovely thing about Christmas is that it's compulsory, like a thunderstorm, and we all go through it together." Garrison Keillor

Suzi Fraser
for the Chester Merchants Group

Chester Merchants Group

|

Pleasant Street

|

Chester

|

B0J 1J0

|

Canada