Chester Merchants Press Release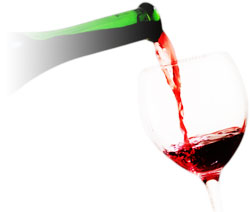 Greetings!

Today is a day of celebration for Susan and Christine at the Post Office. The girls have only been counting down the days for 3 years now and today is IT ! Join them at the Fo'c'sle Pub after 5 pm when they slam the doors behind them at the PO for the last time.

It's also Guy Fawkes Day so feel free to unleash your inner Pyro.

On the topic of retirement we would like to thank Doctor George Jollymore for all his years of untiring service to the village and we wish him all the best.

Dolly Hancock photo
This Week in Chester

We were invited to partake in a full moon sauerkraut making day last week which was a wonderful learning experience. This is an all day event as one needs to allow time to drink beer.

Don't forget to buy your OHC 50/50 tickets at participating retailers. Vast sums to be won !

How's your gingerbread creation coming along? Burnt any yet?
To enter the Gingerbread competition email art@amicasgallery.ca for an entry form, or pick up a form at the Chester Pharmasave . Mail completed forms to Gingerbread Competition, P.O. Box 508 Chester NS B0J 1J0 or email information required to art@amicasgallery.ca . Registration must be received by 5pm Saturday, November 15th. You must register to enter.

Today is also the last day to enter Going Coastal's One-of-a-Kind Christmas Show.
They are looking for artists and artisans that create one-of-a-kind limited edition Christmas/winter art, crafts, home decor and giftware. Send up to 10 images of your work to be considered to goingcoastal@hotmail.ca complete with name and a small bio. First come first served juried show, artists will be notified of results by email. Accepted works to be dropped off at the gallery 41 Queen St. Chester by November 12th. The show will run November 15th-December 22nd.

Friday is Prescription Drug drop-off at the Chester Pharmasave from 10 am to 3 pm. Turn in your expired, unused prescription drugs, it prevents medications from falling into the wrong hands.

Jazzette are playing at the Kiwi Café Sunday from noon until 2pm. Get there early to assure a seat and get your order in for Lynda's yummy eggs benny...and maybe a brownie to go?

This Sunday the Chester Municipal Heritage Society is holding their second two hour guided walking tour of the West side of Gold River Gold Mines from 1:30 - 3:30 pm. Adults $10, children (7-12) $5 and under 6 years are free. For more info/reservations (a must) call 902 275-3718.

Next Tuesday is Remembrance Day. Get to the Cenotaph before 1100 and share in the very moving ceremony.

Irony. The opposite of Wrinkly.

Suzi Fraser
for the Chester Merchants Group