Chester Merchants Press Release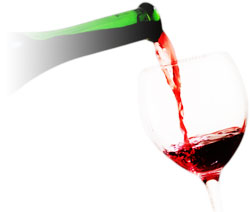 Greetings!

A cloak of darkness has fallen over our Village.

News of Nicki Butler's passing was shared amongst the villagers in quiet reverence amidst oceans of tears. Nicki was truly the glue of our community.

Need a tray of food for a fundraiser? Nicki would provide it without hesitation. Extra guest? No problem. Arrive for a meal when she wasn't open? She would welcome you through the back kitchen door.


She would open every February 14th for one night only. Why? Because she loved her guests and wanted them to have a special place to take their loved one.

No resto person in their right mind would EVER open for one night in the middle of winter.

"I'd call ahead with my usual order... Filet mignon (blue) with a side of peppercorn sauce and a Caesar salad. Nicki would greet me with a warm smile (amazing cleavage) and my dinner... complete with silver cloche, linen napkins and beautiful old cutlery.
I'd toddle back up the hill, like I was a somebody. Thank you Nicki, for always making me feel like I deserved more from life, than a styrofoam container and plastic cutlery."
Cindy Schultz /AKA Halifax Broad.

"Nicki has been such a huge part of our lives for so many years. She has been our friend,our mother, our confidante. She has nurtured us and left us as better people and for that we are grateful."
Laura Mulrooney/Julien's Bakery
Nicki wishes that you continue to frequent her restaurant manned by her wonderful staff.
Nicki's Inn is open Thursday - Sunday evenings with her famous carvery every Sunday.


Please join us in raising a glass to "our mum" tomorrow, Thursday, at 7 pm at her old home, the Captain's House.


Suzi Fraser
for the Chester Merchants Group