Chester Merchants Press Release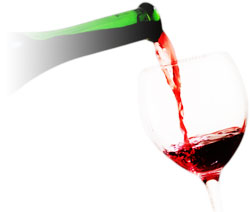 Greetings!

The Chester Merchants are back on the air for 2016. We are fired up for the season and ready for the stampede. Come and see us.

Jacob and Graeme Saunders are going to RIO ! Our Chester boys are heading to the Olympics ! You can follow their progress here.


This Week in Chester

Despite the fact that we live on the Atlantic ocean, it is sometimes difficult to get fresh fish on a regular basis. Here is some very exciting news ... "Fresh Fish Delivered to your Door."
Two enterprising high school graduates want your custom. They will have fresh fish, right off the boat, delivered to your door twice a week this summer. Beginning July 1st, they will send out a bi weekly email to let you know of products and pricing for delivery the following day. Sign up now with your name,civic address and cell number for their database and they we will keep you informed of incoming (ex) swimmers. Contact Conal Lucey/Glen Creaser at onlinefishguys@gmail.com to enjoy fresh fish all summer. Yippee !

Tomorrow night is wing night in the Hamlet. You can have the "nude" variety at the Rope Loft or the "dressed" kind at the Fo'c'sle. It's so nice to have options. I have done a survey and the nude vs dressed are running neck and neck. You judge and be the "Master of your domain."

The farmers are back at the old train station Friday from 10 am -2 pm. It's spinach for the masses this month. There are so many leafy greens this month it can only help offset the winter sloth.


Get to the breakfast this Saturday at the Chester Legion from 7:30 - 10:30am. Enjoy eggs (any way you like them), French toast, hash browns, beans, bacon, sausage, toast, tea/coffee and juice.

There is a plant sale (but not the Plant itself) at the Louisiana Pacific composting facility Open House from 9am - 12:30 pm rain or shine at the Union Hall in East River, 7216 Highway 329. Niki Jabbour will be the guest speaker and there will be master gardeners on hand.Tours of the composting facility will be offered as well - reserve your seat by calling Jennifer @ 902-275-2976.

There will be an Acoustic Jam at the Chester Legion kicking off at 9 pm Saturday evening for members and guests. Get your happy feet on.

Your little green wheelie bins may now be waltzed to the curb weekly until mid September.

The blood donor clinic is happening at the Chester Legion Monday afternoon from 1- 3pm and again from 5-8pm. For more info call 1-888-236-6283.There will be cookies.

Cynthia Myers is creating magic at the Chester Playhouse with the After School Productions.
Next Tuesday showcases "Knee Deep" with budding thespians aged 5-7. Basho the frog is abandoned in the local pond where he quickly learns that friends can help you flip, flop or fly! Have your heart warmed as the small but mighty cast brings us lessons about the importance of making good friends and self - growth within those friendships.Tickets are available at the door on day of show. Adults $7 / short ones $3.

Gender equality is futile as long as a man's underwear is only $8.95 for a three-pack.


Suzi Fraser
for the Chester Merchants Group