Chester Merchants Press Release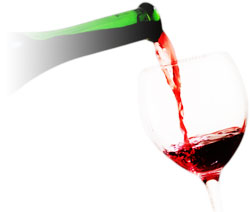 Greetings!

Well that was a lovely longish weekend and the weather cooperated i.e. no hurricane.
We've turned the corner and are marching into leaf season.

The Hamlet is having a little hangover nap before it gears up for autumn.

Breathe deeply. Repeat.


This Week in Chester


The Chester Farmers' and Artisan Market is at the train station this Friday from 10 - 2 pm. You can buy absolutely everything you need there, except maybe a fridge.

This Saturday is breakfast at the Chester Legion from 7:30 - 10:30 am. Eggs (any way you like them), frog pain grillé, hash browns, beans, bacon, sausage, toast, tea/coffee and juice.

Why not make tracks this weekend to the latest QE2 Grand Prize Cottage Lottery viewing at Skipper Hill Estates and Marina in Chester Basin. The cottage is open from 11am- 6pm Friday, Saturday and Sunday. This could be yours for a hundred bucks !

Here's another kick at the can for a $100 piece of real estate..."Chester is having its first Real Estate auction. The owner of a luxury property at East River Point is sending it to auction without a reserve price." It will all happen 'online' September 22nd at 10am. There is a daily open house from 1 - 4pm until Sept 21st. Get out your Sir Robert Borden and see where it takes you.



Forman Hawboldt Industry, circa 1950
If you're a fan of Poppy Balser's watercolours she'll be giving a class in "Planning a watercolor from start to finish," next Monday and Tuesday at the Chester Art Centre from 9 am - 4 pm.
$140, material list supplied. Bring your Snoopy pail.

SCANS is a non-profit organization that offers non-credit courses taught by Seniors for Seniors. Experience the joy of learning without the pressure of exams or assignments.You will meet new friends and open your mind to new possibilities in our ever changing world.
There is a registration and information session next Tuesday, September 13th at St Stephen's Hall @ 2pm.

Courses start October 11th and 12th for 6 weeks: "Ethical Issues in the Media" with Kevin Cox; Judicial Progressivism in the Supreme Court of Canada with Fred Vaughan.
The $155.25 yearly membership fee entitles you to attend any number of courses for one year. There are three semesters and courses are offered in Chester, Mahone Bay, Liverpool, HRM and Truro.

Mixed feelings:

Watching your mother - in- law backing up to the edge of a cliff in your new BMW.

Suzi Fraser
for the Chester Merchants Group