Chester Merchants Press Release
| | |
| --- | --- |
| Lobster Cove Lighthouse, NL | |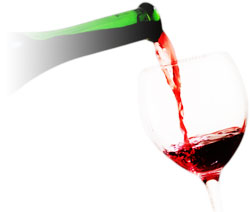 Greetings!

I had a wonderful opportunity for a little road trip last week to Gros Morne Park, Newfoundland.
It really IS as spectacular as all the photos suggest.

We can learn a lot from our Newfoundland tourism partners. They wrote the book on promotion !

If you have an iconic Nova Scotia photograph you feel is worthy, please send it to us and we can share it.


This Week in Chester


This Friday there is a Halloween Party at the Lightfoot Tower, 63 Regent Street from
6:30 - 8 pm. Dig deep in the wardrobe, get your freak on and go play with Casper. Boo!
Children must be accompanied by an adult. For more info call the Rec Department at 902-275-3490.

Drop off the sugar fueled munchkins with the babysitter and head over to the Halloween Dance at the Chester Legion for members and guests. "Hog the Covers" will be on hand to entertain you from 9pm - 1am. For more info call 902-275-3315.

This Saturday is Our Health Centre Open House from 10am - 3 pm. All are welcome! Come out and see your new collaborative health and wellness facility. This will be your only chance to snoop through every nook and broom closet because next week the staff are movin' in !

PEI native Lenny Gallant is on stage at the Chester Playhouse this Saturday night at 7:30 pm. A recipient of the Order of Canada, Lennie is an international touring artist who will bring down the house this weekend. Dial up the Playhouse today because it will sell out.


Lennie and Cap'n Tom
After the witches leave town this weekend the Rope Loft will be open from Thursday - Sunday until New Years. How cool is that ?
How is your Gingerbread House
progressing? Got the walls up?
The entry form must be submitted by next Friday, November 4th. Follow their gingerbread Facebook Page and check out the competition.

Ban shredded cheese. Make America grate again.


Suzi Fraser
for the Chester Merchants Group