Chester Merchants Press Release
| | |
| --- | --- |
| Victoria McGregor Photo | |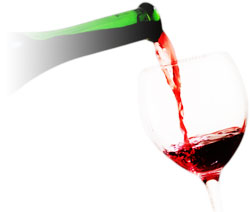 Greetings!


I guess it really is time to put the kayak away. I had to shovel mine out on Monday.

And it just keeps getting better... it's a skating rink out there.



This Week in Chester


The Rope Loft is open until the stroke of midnight New Year's Eve. They will be closed Christmas Eve day and re open Thursday the 29th. Park yourself in front of the fire and get your Rope Loft fix as 2016 circles the drain.

If ever there was ever a time to shop local, this is it. Do not head to Halifax as there is nowhere to park and the price of gas just went up. If you don't know what your kid's teacher would like, get a gift certificate. If you click on the "BROCHURE" link in red below, you can check out our local vendors' websites. Dial them up or just drop by.


Going Coastal
This Saturday night the
Chester Playhouse
is very pleased to welcome Halifax's very own
Cyndi's musical accomplishments include singing for Queen Elizabeth and performing with some of the most respected artists including Charles Bradley, Dutch Mason, and Michael Bublé. Her talents are rewarded by earning an African Nova Scotian Music Award for Artist of the Year, Music Nova Scotia Awards and the Galaxie Rising Star Award.
With a phenomenal full band behind her Cain offers up vintage soul and R&B sound, making you feel joy and groove, with a deep level of heart and emotion. Drawing her musical roots from an early age, Cain started singing over thirty years ago at the tender age of three starting off singing gospel in her church.




The 4 stages of life:

1. You believe in Santa Claus

2. You don't believe in Santa Claus

3. You dress up as Santa Claus

4. You look like Santa Claus

I just had to include this bit of Zen for the holiday season ... a

hamster eating a carrot

.

Suzi Fraser
for the Chester Merchants Group