Chester Merchants Press Release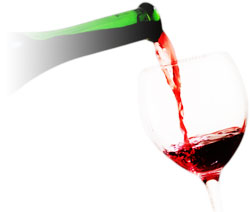 Greetings!


Chester will be buzzing this weekend ! This Saturday is the Chester Art Centre's 150 th "Chester Creates" extravaganza !

It's time to get in touch with the right side of your brain.





This Week in Chester



The farmers and artisans are at the old train station this Friday from 10-2pm. It is open season - they have everything available at this time of year. Shake out your piggy bank and get over there this Friday.

There is so much going on here this Saturday you won't be able to do it all - but you can give it a shot. The Chester Art Centre located at 60 Queen Street is hosting this huge and unprecedented event throughout the village. There is something for everyone from painting to pottery to having a photo of your mug in a Mona Lisa portrait. Yes, you read that correctly. There will be a circus, sidewalk chalk drawing, sand creations and workshops for all. There are also live music events throughout the village. Downtown restaurants are also involved with special 150 menu offerings. Make sure to be here in Chester at 10 am Saturday. Don't miss one minute of this "Happy Birthday Canada" event. It's going to be a corker !

This week the Restaurant at White Gate launches their summer to autumn transitional menu to make the most of the local seasonal produce. Highlights include braised lamb shanks, shrimp and lobster tagliatelle and peach tarte tatin. Fall hours are Wednesday through Sunday for dinner and Sunday for brunch.

This Sunday is the annual Bonny Lea Farm benefit Golf Tournament hosted by the Chester Golf Club. Dust off the Callaways and sign up for some fun. To register or more info call 902-275-5622.


The Senior's College of Nova Scotia (SCANS) is a non-profit organization open to all seniors over 50. Anyone over 50 with a chequebook is invited to join an information and registration session next Monday, September 11th at 2pm at Saint Stephen's Hall, 54 Regent St. Chester.
The annual membership fee is $155.50.
There, you will hear Daphna Levit and Peter Glenister describe their courses for the fall session which begin October 10th.
Two very interesting subjects covering the Seldom Heard Voices of Contemporary Critics of Israel and a study of Glen Gould, the musical recluse.
Light refreshments will be served. I can't wait.

Dead ahead through the pitch-black night, a captain sees a light on a collision course with his ship. Reaching for the radio, he says "Change your course ten degrees east."
"Change yours ten degrees west," comes the reply.
The captain responds, "I'm a naval captain! Change your course sir!"
"I'm a seaman second class," the reply comes back. "Change your course, sir."
The captain is furious. "I'm a battleship! I'm not changing course!"
The man replies, "I'm in a lighthouse. Your call."


Suzi Fraser
for the Chester Merchants Group