Chester Merchants Press Release
| | |
| --- | --- |
| | |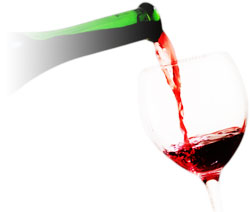 Last Friday's pajama party was a huge success! Pizzas were flying out of the Kiwi kitchen like frisbees on fire, there was a stampede for OHC colouring books in front of Amicus gallery which was jammed with patrons perusing painters' potential.
It looked like Race Week !
This Week in Chester


If you missed last Friday's event, fear not, there are still deals to be had. The eggnog spigot may be temporarily off, but that's what the Fo'c'sle is for.

There are two more great children's plays on at the Playhouse this week. I was fortunate to see the rehearsal of "One Safe Harbour" last Friday night and I have to tell you it's worth kicking off the bunny slippers for. Get to the Playhouse tonight at 7pm.

This Friday evening from 5-6 pm there will be Christmas carols and the lighting of the
Lightfoot Tower behind the Zoé Library on Regent Street. Don't miss out - there will be cookies !



The blood donor clinic is at the Chester Area Middle School next Monday from 4:30 - 8:30 pm.
Looking ahead to next week at the
Playhouse
, Malcolm Callaway is back with his own twisted interpretation of the holiday season.
This is the tale of a small Newfoundland town experiencing tough times. The local drama group decide to put on a show to raise funds and cheer up the townsfolk. A blizzard socks them in, along with the passengers of a small jet enroute from London to New York. Think Come from Away without the casseroles.
Guaranteed to make you groan! Tickets are going fast. 902-275-3933
The
Rope Loft
is taking Christmas parties and New Year's reservations now.
Don't miss out. Bring in 2018 with live music and a festive New Year's Eve dinner on the waterfront with live music and fireworks.

A group of chess enthusiasts checked into a hotel and were standing in the lobby discussing their recent tournament victories. After about an hour, the manager came out of the office and asked them to disperse. "But why?" they asked, as they moved off. "Because," he said "I can't stand chess nuts boasting in an open foyer."






Suzi Fraser




for the Chester Merchants Group