Chester Merchants Press Release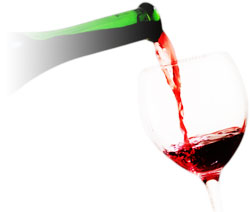 Greetings!

Tomorrow is the first day of summer !
Well it's about TIME.
Tomorrow also marks the 28th anniversary of the Mecklenburgh Inn, reason alone to open a bottle !
I can tell it's almost summer because I had to wait a whole 30 seconds at the Valley Road turn off the other day.

This Week in Chester

The Kiwi Café is sporting some nice new linens, giftware, bee's wax enviro food wrap and so much more. Stop in and see what's cooking.

To celebrate, or perhaps fend off the onslaught of prom season, Robin at Flowers Flowers Flowers has painted her front door aqua marine. Stop by and tell what colour you would have chosen and maybe pick up a fluffy

kitten

peony while you're there.

The Kayak Shack is ready and waiting to take you out on the water. Call them up and book your excursion now. The owners are delightful and will give you the full tour of "Life in Chester" as seen from the Bay.

The Farmers and Artisans are at the Chester Train Station from 9 -1 pm (rain or shine) this Friday. Get there early and snap up a loaf or a croissant from Julien's Bakery. Get there later and have lunch at Indus Cuisine - Indian and Pakistani flavours right here in Chester - who ever dreamed you could get Indian food in Chester? Yippee !

Friday night Darren Arsenault is on stage at the Rope Loft for your listening pleasure from 8-11pm. Darren covers all genres from Country and Blues to Folk and Rock, so there's something for everyone and I mean everyone. Come one come all. Drink your way through the rum selection - they carry JD Shore Rum and it's a hands down winner ! Evening meals are available until 9:30pm.


This Sunday is the kick off of the Chester Bandstand Summer Concert series. Jamie Junger will be on stage at 7 pm. Jamie is a wonderful and engaging performer who also gives guitar lessons, so if you want to sign up, talk to him after the show. Children are welcome and adults can come too. Concerts may be cancelled due to heavy rain at the discretion of the performer. For more info contact Sue LeBlanc @ 902-299-0139.

What do you call a pig with no legs
Ground hog



Suzi Fraser
for the Chester Merchants Group