Chester Merchants Press Release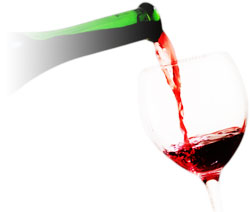 Greetings!
Summer in Chester is well underway...you can see the flocks of baby sailboats nipping back and forth across the harbor. Love those Junior Sailors!!

There is lots to be doing and seeing this week in the burg so get out your calendars and sharpen your pencils.

This Week in Chester
The Chester Playhouse summer season is in full swing, and this week you can embark with them on an odyssey

as they present The Other Women Theatre Collective production of '

Tidal Women Braving... the Storm'. Three strong narratives intertwine and explore the lives of women who express their fears, frustrations and joys through writing. Audiences will enjoy an evening of music, poetry and memoirs of women from different eras, with a decidedly salty atmosphere.
The show runs from July 18 - July 21 at 7:30 p.m. with a matinee performance at 2:00 p.m. on July 21.
Tickets are $31 for adults, and $15 for youth and are available at chesterplayhouse.ca

The White Gate Restaurant is increasing their opening hours by adding Wednesdays, so their current hours are: Wednesday & Thursdays open for dinner from 5:50 - 8:30 pm, Fridays and Saturdays open for dinner from 5:50 - 9:00 pm and Sundays from 5:00 to 8:00pm. You can book your table on 902.275.4400 or check out their Facebook page on: whitegatens


The Chester Farmers' & Artisan Market is in full summer swing, every Friday at the Chester Train Station, from 9:00 am to 1:00 pm (rain or shine). If you are looking for something easy to entertain your house guests, this is always fun!! They have a variety of local farm vendors and artisans selling fresh fish, meat, breads, veggies, baked goods, jewelry, soaps, folk art, flowers, sweet treats, hot food and more.
For more info email: chestermarket@hotmail.com or visit www.chesterfarmersmarket.wordpress.com/ or like them on Facebook: Chester Farmers' & Artisan Market.


The Craft Demonstrations continue on a weekly basis at the Train Station, Craft Shop & Displays,July 24th features a demonstration of Beaded Ornaments.....who doesn't love bijoux??
Find them at the Chester Train Station, open from 10:00 am to 4:00 pm, Sundays 12:00 to 4:00 pm and closed on Wednesdays.
Most demonstrations are free!! For more info call, Lordly House 902-275-3842 or the Train Station 902-275-2592 or visit: www.chester-municipal-heritage-society.ca


If you haven't paid a visit to Going Coastal on Queen Street, it's time to check out this gem of a shop. They are a local family owned and operated custom furniture store & art gallery. They feature a curated collection of fine art, furnishings, home décor, crafts, jewelry, and apparel, and search for unique pieces that are often limited edition or one of a kind. Located at 41 Queen Street across from the tavern, you can reach them on 902.273.3343 or at

Kevin Koloff, a Chester favorite, is back at The Rope Loft on Friday July 20th playing hits from the 60's and 70's. The live music starts at 8:00pm and the kitchen will stay open until 9:30 on music nights, so pop in to the Rope Loft on Water Street for some lively tunes!! For more information call on: 902.275.3430



Saturday July 21st you can take tea with Mrs Lordly from 2:00 - 4:00pm. Get those pinky fingers crooked!! The Lordly House Museum at 133 Central Street is the venue and the cost is $8.00 For more information call them on 902.275.3842


Chester Bandstand Summer Concert presents "Tuesday Night Show Band" Big Band Swing on Sunday July 22nd starting at 7:00 pm. Children are welcome to dance on the grass. Adults may want to bring a lawn chair. Concerts may be moved or cancelled in heavy rain at the discretion of the performer(s). For more information, please contact Sue LeBlanc 902-299-0139.

Picnic (and dancing) in the Park on Tuesday July 24th features FOG (Four Old Guys) - sponsored by...Fo'c'sle Village Pub. Your family and house pests are all invited, bring your picnic basket and dancing shoes and enjoy the live music from 6:00 to 8:00 pm at Lordly Park in Chester.
*************************
Nicola Boyd (the Suzi Fraser wanna be)
for the Chester Merchants Group