Chester Merchants Press Release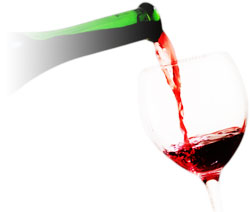 Another Chester Race Week has come and gone. It was lovely to see all the boats coming home with spinnakers flying. Top marks to all the organizers - it was a great show !
This week we are saying goodbye and good luck to Gord Gillis. Gord has been one of our favourite bartenders at the
Fo'c'sle Pub
for many years. He is leaving us for the brights lights of Sydney, Cape Breton. "Down with the Causeway!"
This Week in Chester


Chester Playhouse is excited to present 2b theatre's production of "One Discordant Violin" tonight, Wednesday, until Saturday, August 25 at 7:30 pm and a 2 pm matinee this Saturday.
Beauty is found in unexpected places. A duet for actor and violinist based on a short story by Yann Martel (Life of Pi), One Discordant Violin explores a transformative encounter with an unlikely composer. Delicate, gentle, and moving, it is a story of what happens when we reach for something beyond our grasp.

Happy Hour is happening tonight from 6 pm with the musical stylings of our favourite local musician Kevin Koloff. Drinks are $3.50. What's not to love about that ?
Enjoy a lively hour with your friends at the Chester Playhouse and catch 2b's performance after. The Playhouse now allows you to take your drinks inside. Bring your sippy cup.

Friday the Farmers and Artisans are at the Chester Train Station from 9 - 1pm (rain or shine) Fresh fish, meat, breads, veggies, baked goods, jewelry, soaps, folk art, flowers, sweet treats and hot food.

Lots going on Friday night...
From 6-8 pm Going Coastal is having a show reception for artists inspired by boats and views of the South Shore.

Voctada is hosting an hors d'oeuvres evening from 6-8 pm at the Chester Yacht Club for members and guests.

Then over at the Rope Loft Darren Arsenault is on stage from 8-11 pm. Darren covers all genres from Country and Blues to Folk and Rock. The kitchen is open till 10 pm but the drinks are flowing till last man standing. Rock on.

Remember there is a matinée on Saturday at the Playhouse at 2pm.

This Sunday the Chester Bandstand Summer Concert presents "The Gypsy Minstrels 60's & 70's" at 7 pm. Get your rose coloured John Lennon glasses out and head on over. Concerts may be moved or cancelled in heavy rain at the discretion of the performers. For more info contact Sue LeBlanc @ 902-299-0139.



Next Tuesday at the Old Train Station they are showing you how to make icing sugar roses. Got an upcoming wedding in the family? - this class is for you. 902-275-2592.


I wish Noah had squashed those two fruit flies.




Suzi Fraser




for the Chester Merchants Group