Chester Merchants Press Release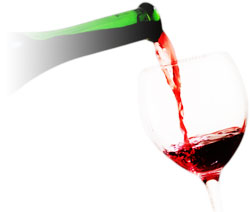 Less than 1 week until Christmas.
How did THAT happen?
Our merchants are open until last man standing Christmas Eve. That said, best ring ahead lest they
succumbed to eggnog.
This Week in Chester


Tonight is the annual Sing Choirs ! at the St. Stephen's Anglican Church. The evening features Chester United Baptist choir, St. Stephen's Anglican choir, Studio Singers community choir, musicians from St. Augustine's Catholic Church, Musical Friends youth choir, and audience participation. Admission is free with a pay-what-you-will collection at the door; the donations will go to PRO Kids and Musical Friends.

On Friday the Kiwi Café is buzzing with all things foodie. In the afternoon from 12-4:30 there will be a tasting of foods from "Taste of Mauritius." Friday evening pizza is on the menu from 5:30-9pm. Call ahead to avoid disappointment. 902-275-1492


Why not ring in the New Year at
White Gate
featuring a 4 course Prix Fixe Dinner including bubbly for $95 per person. Dinner kicks off at 8pm and there are still spaces available.

Make a night of it ! White Gate is offering a special New Year's Eve Promo - Stay at the Inn and enjoy dinner - Double Occupancy in a Queen Size room - regular value $355 - special promo price $295 + tax.
To book either the Prix Fixe Dinner or the Dine & Stay Promo call on 902.275.4400 or email info@whitegate.ca

Looking ahead to New Year's, there are levees happening all over the village. It's a great way to get started on your New Year's resolutions.
The Chester Playhouse Board of Directors invite you to join them from 11am - 1pm. All are welcome as they begin to celebrate the 80th anniversary of the Playhouse.
The Chester Legion is throwing open their doors from 11 - 1 pm for members and guests 19 years and older. For more info call the Legion 902-275-3315.
The Fo'c'sle is hosting their traditional levee starting at 12 noon and will run until 5 pm.
Now is the accepted time to make your regular annual good resolutions. Next week you can begin paving hell with them as usual." - Mark Twain
Three Classic Tales of the Sea. A RADIO PRESENTATION ON COVEFM
with John Cowans and Stephen Booth, Cynthia Myers, Ellie Nightingale, Gavin Flinn and Scott Croucher
*Programme 1: The Myth of the Sea:
An Introduction Wed., Jan 16: 12:00 - 1:00PM & Sun, Jan. 20: 8:00-9:00 PM.
*Programme 2: Homer: The Odyssey: A Greek Epic: 'One Man Alone.'
Wed., Jan 23: 12:00 - 1:00 PM & Sun, Jan.27: 8:00-9:00 PM
*Programme 3: Shakespeare, The Tempest: An English Drama:
'The Stuff of Dream's Wed., Jan 30: 12:00-1:00pm and Sun, Feb. 3:8-9pm
*Programme 4: Melville, Moby Dick: An American Novel: 'Into the Maw of Hell'.
Wed., Feb. 6: 12:00 - 1:00 PM & Sun, Feb. 10: 8:00-9:00 PM


anniebowler.com
The Merchants would like to take this opportunity to wish you and your families all the best of the holiday season and a brilliant New Year.

And because I couldn't resist ... a sweet little porcupine Christmas video.




for the Chester Merchants Group