Chester Merchants Press Release
| | |
| --- | --- |
| M/Y Arcadia and the William G.Ernst Sandy Dumaresq photo | |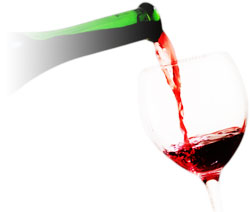 Greetings!
It's official. Summer has arrived.
Break out the BBQ's, boats, bikinis, board shorts, beach balls, and the bug spray.
Be ready to embrace the shortest season of the year.

Tonight, Wednesday, is the opening performance of 2b Theatre's "When it Rains" at the Chester Playhouse at 7:30 pm. The show runs until Saturday with a 2 pm matinée that day.
I saw this show a few years ago and I thought is was the most amazing piece of theatre I have ever seen. It's whacky, it's funny, it's dark. It makes you question who you are and where you fit in the grand scheme. This show has traveled all over the world and it is now here on your doorstep. You owe it to yourself to see this. Book now because it will be sold out after opening night.

The Lordly House museum is now open for the season every Tuesday-Saturday from 10-4 pm. This year's exhibit features Chester's home front activities during the Second World War. What exactly were they up to? For further information dial up 902-275-3842




This Friday the Chester Farmers' and Artisan market is on at the Old Railway Station from 9 -1 pm. Rain or Shine. Local fresh produce, meat and fish, artisan baking, tasty meals, flowers and plants, handmade crafts, jewelry and treats, candles, gourmet ceramics and more. Drop by and have a chat with the vendors and pick up some goodies for the weekend.

Friday, June 21st is summer solstice ! It's all downhill from here. Kick off the season at the Rope Loft with a summery cocktail on the patio, prime rib on your plate and live music in the pub starting at 8 pm. Bring a hunger for Jamie Junger ! See you there.

There's still time left on the Zuckerberg clock ! The Rope Loft and Mecklenburgh Inn are running a contest on Facebook for a chance to win dinner for two and an overnight in Chester. The perfect weekend getaway. Contest ends next Saturday.




This Saturday is the annual Show "n" Shine from 10- 3 pm at Graves Island Provincial Park. Rain date: Sunday, June 23rd. Camping and canteen facilities available. For more info contact Gordon @ 902-275-5751 or Robert @ 902-275-4852.


Sunday evening the Chester Bandstand Summer Concert kicks off their summer series with the "Sackville Concert Band" at 7 pm. Bring the family, bring a picnic, bring a flask.Concerts may be moved or cancelled due to rain at the discretion of the performer(s). For more information, please contact Sue LeBlanc @ 902-299-0139.


Seen on a sandwich board outside a church ...

"It is possible that on entering this church, you may hear the Call of God.
On the other hand, it is not likely that he will contact you by phone. Thank you for turning off your phone.
If you would like to talk to God, come in, choose a quiet place, and talk to him. If you would like to see him, send him a text while driving."



Suzi Fraser
for the Chester Merchants Group