Chester Merchants Press Release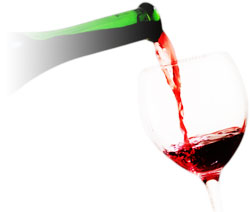 The
Chester Playhouse
presentation of "Rocketman" last weekend was a resounding success. Stay tuned for upcoming movies at the Playhouse in the weeks ahead. You won't want to miss any of them.
Season 3 of "The Crown" just dropped on Netflix. Judging by the weather forecast, this may be the week to lay back and do a little binge watching.
Thomas Mangelsen photo

This Saturday is Christmas at the Barn in Hubbards from 8am till noon. Over 40 local vendors will be at the Hubbards Barn for your Christmas list. Fresh produce, meats, eggs, cheese, wine, spirits, soaps, ornaments, pottery, cards, salts, wood carvings, wreaths, beer, spirits, hats, authors, woodwork, jewelry and more.

Saturday evening at 7 pm at the St Stephen's Anglican Church Chester there is a benefit concert for "Musical Friends'," a free after school music program.
Chester Brass will be playing some of their greatest hits from this past year.
They will also be accompanying the studio singers on a couple of numbers as well as them doing some of their own selections.

Sat night Dance with band "Hog the Covers" at the Chester Legion starting 9:00 pm for everyone 19 years and older. For more info call the Legion 902-275-3315.

If you like cats and kittens, Otis and Clementine's Books and Coffee in Upper Tantallon is the place for you.


The Chester Heritage Society's annual Victorian Craft Show & Sale starts next Thursday at the
Lordly House Museum. It runs from 10 am-5pm until Sunday, December 1st.
For more details contact Hilary 902-273-2176

The Merchant's Chester Village Christmas kicks off next Friday November 29th ! There are so many activities on the docket you'll need to download the calendar of events so you can organize your weekend accordingly.


An elderly gentleman finally gets the sports car of his dreams and decides to go for a drive and see what his new car can do. He's letting loose on the highway, when police lights and sirens turn on right behind him. He looks at his speed and notices he's doing 100, so he presses on the gas increasing it to 110, presses a little harder increasing his speed to 120. Finally he decides "I'm to old for this" and pulls over. When the cop reaches his window he says "look old man, I've got 30 minutes left in my shift and it's Friday, if you give me a good excuse I've never heard before, I'll give you a warning". The old man thinks for a sec, and replies "3 years ago my wife left me for a police officer, I thought you were bringing her back", to which the cop replied, "Have a good day sir!"
Suzi Fraser
for the Chester Merchants Group