Chester Merchants Press Release
| | |
| --- | --- |
| | |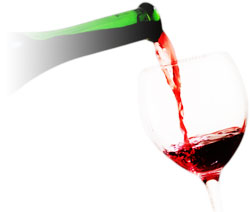 Chester is emerging from a l o n g winter's nap. Boats are on the water, the golf course is packed, the community vegetable beds are planted.... We are READY !
All we need is YOU to come join us.
Chester is Open for Business
The Rope Loft
is Open for Dining In! They're kicking the season off tonight with Friday Night Prime Rib. Catch the afternoon sun on the patio before dinner!
Business Hours:
Sunday - Thursday: 11:30 am - 8 pm
Friday - Saturday: 11:30 am - 9 pm
The safety of our customers and staff is our top priority. We have adopted all sanitation measures to ensure a safe environment.
Tables are 6 feet apart - booths have extended barriers
Maximum of 10 people at a table
RED MEANS STOP - a red buoy signifies that a table is not ready
As required - please have one person in your group provide their name and contact information
Enter through the main entrance only
Please respect 6-foot distancing when entering and exiting
Once entered, please go directly to your table
There are two washrooms - limited to one person at a time
Hand sanitizer pumps are placed throughout the building
Restaurant doors close at 11 pm
We are riding the tide. Changing with the rules and regulations to keep everyone safe and happy. Bubble up, take a seat & we'll take care of the rest.
Going Coastal
is now open as of June 6 Store Hours are Saturday and Sunday 10-3 pm.
Opening full time hours in the coming weeks
. Find them online
The
Kiwi Café
and Pantry are open regular hours 8 am - 5 pm daily.
Full menu available for dine in or takeaway. Daily fresh baked goods. Shop the pantry for a great selection of local cheeses, vegetables, specialty groceries, chocolates, frozen meals, soups and gift items.
Phone in orders welcome at 902.275.1492.
Malcolm Callaway
Amicus Gallery
, located in the heart of Chester at 20 Pleasant Street, has re-opened its doors! Currently they are open Saturdays from 11am - 3pm, but as the warmer weather comes, they will open on Sundays as well. Once July hits they will be open full time. They look forward to welcoming you!






While White Gate figures out how and when to resume full dine-in service, they have launched White Gate Lite for take out on Saturdays and Sundays from 12-6pm. Hours will expand as demand rises, until they are fully re-opened. Take out patrons are welcome to eat their take out on the White Gate Deck. Orders may be place in advance or customers can walk in and order on the spot. For advance ordering either email info@whitegate.ca or phone 902.275.4400
Find them on Instagram or Facebook
Roll on summer !



Extended hours coming soon - watch their Facebook page for updates.
New stock is arriving including a selection of summer dresses, tops, pants and hats. Also come check out our five new vendors waiting to show off their exciting products.
They also stock locally made cloth face masks.

The
Mecklenburgh Inn
is open and observing Covid protocols. Lots of room for distancing.
Why not spend the weekend in Chester? Heavenly beds. Heavenly location. Endless Possibilities.
Observation: The world is now Las Vegas. Everybody is losing money, it's acceptable to drink at all hours, and no one has any idea what day it is.





Suzi Fraser




for the Chester Merchants Group