Chester Merchants Press Release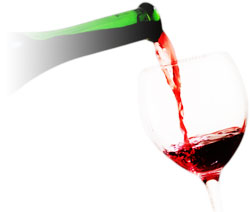 The Christmas Fair last Saturday at CDS was super. Many vendors, tons of people and a lot knee high sized rug rats racing around fueled up on sugar. I had to go home and make a caesar with my own version of sugar to recover from THAT event.

While it may not feel like December, I must point out the obvious to launch you out of your false sense of calm. Christmas is less than 3 weeks away. Sadly as we are now adults (most of the time) visions of sugarplums don't hold quite the warm and fuzzy glow they used to. So get busy ! Bake or create, wrap, repeat. Or go check out our local shops and see what they have to suggest.



This Week in Chester

Tonight the Chester Playhouse presents their second show by the After School Program."The Emperor's Nude Clothes" will be on stage at 6 pm and again at 7:30 pm.

Light My Fire on Duke Street will have extended hours this month.They will be open Thursday and Friday evenings until 8 pm. All other days are 10am to 5pm.
Each Saturday there will be "drop in snowball candle making sessions" for children and adults.

Sandy's annual cookie contest is next Saturday,December 15th at the Chester Playhouse @ 4pm. I am giving you a heads up on this now to allow for time to toss the burnt beyond recognition ones before presenting your golden brown offerings. You must register by December 12th to s.morash@ns.sympatico.ca or 275-4441 stating the name of your cookie(s). On the day of the event, please bring a baker's dozen - 1 for judging and 12 for auction and the recipe. Proceeds to help the food bank and other local charities.

Lots of tunes happening in the Hamlet on Friday night....
Well-known Nova Scotian performer Dave Gunning is on stage at the Chester Playhouse @ 8 pm. He will be performing tunes from his CD "Christmas Too" as well as his newest release "No More Pennies."

Then wander over to the Foc's'le Pub where SWIG is on stage till the last man standing. Brian's culinary delights will be racing out of the kitchen until 10 pm. Eat up so you don't trip over the light fantastic. Check out their stunning gingerbread man display on the upper veranda. There's a band, music, dancers, and even snow. It's fabulous !


This weekend Forest Heights is hosting their Gingerbread Classic 2012 girls basketball tournament which is bringing in teams from all over Lunenburg County. Games kick off at 2 pm Friday afternoon until 8:30 that evening. Saturday morning the players get underway at 9:30 am and run the courts until 5:30 pm. Get out there and support your team of choice.
This Saturday the Chester Municipal Heritage Society presents a Christmas Carol Sing with hot cider (bring rum) at the Lordly House Museum, 133 Central Street from 2-4pm.
Jeanne Nash and Cynthia Myers will be exercising their vocals for your enjoyment.
Got your gingerbread guy propped up at your house yet? The competition is now on for the best residential or business gingerbread man display. Big prizes to be won. Email your man's photo to chestergingerbreadfestival@gmail.com and it will be posted on their facebook page "Gingerbread Festival Chester,NS" where the masses may vote by "liking" it. Don't have access to facebook to vote for yourself? Find a "friend" with an FB account, or just grab a kid off the street focused on his phone as he walks into a tree - you can be sure he's got an account.
Sunday is the Last Supper.
Nicki
is out the door once the last hoof hits the plate. Get down there for your last kick at carnivore heaven.
There are still a few tickets left for the Chester Brass Band Christmas Concert and dinner at Atlantica Hotel on Sunday night. The bands strikes up at 6pm. 275-3453 for tickets...
operators are standing by.

Going to church doesn't make you a Christian any more than standing in a garage makes you a car.

Suzi Fraser

for the Chester Merchants Group