Chester Merchants Press Release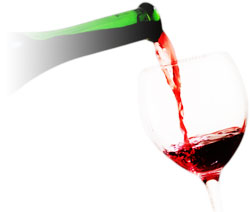 Monday's deluge was pleasant - a nice little wash down to relocate the pollen and Tuesday was superlative.Today...mmm not so much.

I was at the government dock yesterday getting a lesson on squid jigging and how they move.They can swim in forward and reverse. They're everywhere- go down and have a look.
This Week in Chester

Tonight, Wednesday, cousin Wally is hosting a scotch tasting at the Rope Loft @7pm. Several scotches on the menu and also a selection of amuse-bouches from the chef. Dial up the Rope Loft to assure yourself a seat. 275-3430.

In 2010, 34 bottles of Scottish whisky were shipped overseas every second.

Summer Yoga Classes at Chester Harbour Yoga & Massage Therapy, 71 Duke Street, begin Tuesday July 2nd through August 16th. Seven classes a week, there is a class for every level from total beginner through to Intermediate. Special Orthopedic class; individualized programs for those with low back, knee, or other joint conditions, systemic conditions etc. Registered Massage Therapist and Naturopathic Doctor available by appointment. Call to register for classes or for more info 902-273-9642.

The Lordly House Museum at 133 Central Street throws open their doors Thursday for the summer. They are celebrating this with a show "Through His Lens;" The Edward Rutherford Photographic Collection, from 4 - 5:30 pm. Don't miss this, Edward's photos are legendary.

This year marks the 200th anniversary of the burning of the Young Teazer and the Rope Loft is marking the occasion Thursday evening @ 7pm. Folklore has it that on the anniversary of the explosion, a flaming ship appears on the horizon between Big Tancook and Meisner's, so the Rope Loft is a perfect vantage point for viewing.
Join them for some live Maritime music with Art Cole, enjoy 1/2 price appetizers,and Teazer drink specials while awaiting the ghost ship to return. BOO !

The Chester Farmers & Artisan Market opens for the season on Friday. Please note NEW TIME and NEW LOCATION: Every Friday 10 am - 2 pm at the historic Old Train Station (Visitor Information Centre) on North St. Your favourite vendors will be there along with many new vendors and great musicians! While at the market, stop by the Train Station Gallery and the Oak Island Display.


Friday has the season opener at
Amicus Gallery
on Pleasant Street from 6-8pm.
Zehava Power will be showcasing her new work.
Dust off the aqua marine sweater, rinse out the Sperrys and get there early as it IS the first dust up and there will be wine and hors d'oeuvres.

This just in from Russell Smith's column in the Globe and Mail:
"Here we are talking about a weekend-at-Chester kind of look, with tennis or deck shoes and a short-sleeved linen or polo shirt."

Once you've purchased the new piece for the parlour, head next door to the
Chester Playhouse
at 7:30 pm to hear the musical talents of Mary Jane Lamond & Wendy MacIsaac.
Both women have music in their blood and bring together their strong Celtic roots, musical talents and warm personalities that will charm you.
Mary Jane enthralls with her incredible Gaelic vocals, and Wendy entices with her skill on the fiddle.

The Playhouse is offering dinner packages this year with the Rope Loft and The Galley.
The package includes one adult ticket to any performance and a two course dinner at your choice of either restaurant. Gratuity included. Reservations are required 24 hours in advance. 275-3933

Catch the sounds of The Klunkers at the
Fo'c'sle Pub
after the performance. They will be on stage at 9 pm.
Saturday night the Rope Loft is continuing the Teazer celebration with the music of Ian Campbell from 4-8pm on the wharf, or if it's raining, by the fire.

Also on Saturday night the Fo'c'sle Pub is hosting the band "Cut, Split and Delivered" for your dancing pleasure.

Wow, it must be summer.
We've gone from a winter of Netflix in bed with a bowl of popcorn and the cat, to ohhh so many ways to spend your weekend.

Sunday the Chester Brass is back at the bandstand @ 7 pm. Drag the lawn chair out of the family Buick and settle in.

Monday is Canada Day ! Yippee !!! Get your flag out and show the red and whites. Here's a little
Rick Mercer humour
on being Canadian.
Kerry, our resident pyro, is getting the match out for Canada Day. Get down to the waterfront at dusk and see what Kerry is igniting for your visual pleasure.

Next Wednesday the Chester Arts Centre is hosting freelance writer and broadcaster Philip Moscovitch for a one-day Creative Writing Workshop designed to help you find ideas and turn them into stories, both non-fiction and fiction.


When in doubt, predict that the present trend will continue.

Suzi Fraser
for the Chester Merchants Group