Chester Merchants Press Release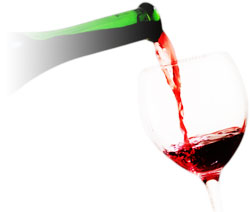 We're B A C K !
While it does not actually look as if summer is around the corner, historically it happens about this time every year, so be patient. Relocate the resident spider family from your mower, chase the mice out of the BBQ and make sure your ice tray is full.

We are thrilled to report Haven is back in town filming Season 4 so expect to see a bit of Hollywood when you drop by.
This Week in Chester

The Hamlet is waking up and we have plenty in store for you.
José Valverde is creating new canvasses and you may visit the gallery on King Street from Thursday to Sunday each week or at other times by appointment.

Paula at Amicus Gallery on Pleasant Street is just back from a horse trek in Scotland and is showcasing all the delightful artisans that she represents. More than just pottery and paintings here. A true treasure trove of exquisite works.



Friday evening the
Fo'c'sle Pub
has Swig on stage at 9 pm. Get there early, order up a meal and stake your territory as the place is usually heaving by 10 o'clock.
Songstress Laura Smith will be on stage Saturday night @7:30 pm at the
Chester Playhouse
with her brilliant new album "Everything is Moving."
When Laura performs, she takes the audience on an emotional journey. The music she plays cuts to the core and expresses what it is to be human.
Dial up the playhouse or book online through their site. Tickets are going fast.

The
Rope Loft
has a new weekend face... Wally Fraser is behind the bar Thursday and Friday evenings to deliver your cocktail of choice. Wally is a sommelier and can educate you on any wine region in the world, with a cheeky grin and a really loud Hawaiian shirt to go with it.
New this year at the Rope Loft : A Sunday buffet from 1100-1400; omelettes made to order and other brunch goodies, all for $15.95. Yes please.

Nicki's Sunday evening roast is back on the menu from 5- 8:30 pm. Everything on all fours on your plate. Regular evening dining hours are Wednesday - Sunday.
Miss Dolly Hancock, one of our resident artistes, has been coerced (kicking and screaming) into doing some press releases for us this summer. Stay tuned.

To err is human. To blame it on someone else is even more human.

Suzi Fraser
for the Chester Merchants Group