Chester Merchants Press Release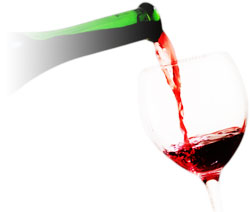 Got the turkey bird yet? An alternative might be one of those Canadian Geese from the paddock down on the Blandford Peninsula. Might be a bit tough though.
Add rum. To you. Not the bird.

Summer savory: we buy this product at the same time every year and only use 1 tablespoon. I think it's a scam. It's like buying cilantro - you need one sprig and end up with a mitt full of the stuff.

Wikipedia: "Summer savory is a traditional popular herb in Atlantic Canada where it is used in the same way sage is elsewhere. It is the main flavoring in dressing for many fowl ...and is excellent with turkey, goose and duck."

Ok, so it's a Maritime scam.

Happy Turducken.
This Week in Chester

The Rope Loft has half price appetizers tonight from 5-8 pm. They also have a fall special of a hamburger sandwich & fries - sautéed Spanish onions & peppers with pure Canadian beef smothered in gravy and topped with...what else...peas! Art's Quick Lunch lives on.

Friday is the end of the road for the Chester Seaside Farmer's and Artisan Market for 2013. Get there between 10 am and 2 pm. Buy everything.

Friday night the Fo'c'sle has the George Carter Jr Trio on stage at 9pm. Order up the Fred Flintstone size ribs and settle in for the evening.

Saturday night @7:30pm, the Chester Playhouse presents Amanda Riley and Banded Stilts in a fundraising concert for ALS ( Lou Gehrig's Disease.)
Amanda Riley is a star on the rise in the Canadian Country Music scene. Amanda and her band "Life of Riley" have impressed many audiences and established a devoted fan base. In July of 2012 Life of Riley was chosen as the opening act for fellow Nova Scotian country music artist, Dean Brody, at the Bridgewater Ex.

Malcolm Callaway will present his landscape painting class which runs for five sessions: October 21, 28, November 4th,11th and 18th from 1- 4 pm at the Chester Arts Centre.You will learn about distance, perspective and colouration. Emphasis will be on warm and cool colours, design and observation, plus use of varied brushes and palette knives. Material list will be supplied, and Malcolm is all yours for the bargain basement price of $130. This class is almost sold out, but if there's enough interest, Malcolm is prepared to do a second class.

The Lightfoot Tower is undressing. Restoration has begun and the old girl is getting a few new planks. Stop by to see Barry and his team hard at it.

On Tuesday evening October 22nd from 6-8 pm the Chester French Club is hosting an evening at Julienne's Bakery in support of the OHC (Our Health Centre).

Le club de Français de Chester présente Un Voyage Rapid En France.
Un repas en soirée chez Julien's Bistro 43 rue Queen Street (FLFL)
Billets à l'avance 50$ par personne ( 25$ reçu pour impôt) Cash Bar
Billets disponibles chez Julien's - 275-2324 ou contactez Rita Johnson @273-2402
jusqu'au 18 octobre.
A word about the Mahone Bay Scarecrow Festival last weekend. Hats off to the organizers, participants and residents of Mahone Bay - a superb job ! Congratulations !

I am asking our Chesterites to match the enthusiasm and artistic talent that Mahone Bay has demonstrated by supporting our upcoming Gingerbread Festival which runs from Nov 30th- Dec 14th. Are you up to it? Can we hold a candle to Mahone Bay? Start planning your gingerbread house now.


Any cupcake consumed before 9 am is, technically, a muffin. [seen on the wall @ The Kiwi Café] or should I say #kiwicafé.

Suzi Fraser
for the Chester Merchants Group