Chester Merchants Press Release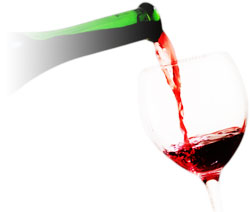 Greetings!

The Lululemons are back in full force here in the Hamlet. Lithe creatures trotting through the 'hood at 0600; Range Rovers at the Save Easy and air kissing. Summer has arrived.

The Chester Playhouse Galapalooza was a knock out last Saturday. Kudos to the organizers, the hosts and the volunteers. All I saw was a sink full of dishes, but even we, in the kitchen of Downton, had a great time.
This Week In Chester
Tonight, Wednesday, the
Chester Playhouse
kicks off their Summer Festival lineup at 8 pm with The Marvelous Wonderettes. This smash off-Broadway hit takes you to the 1958 Springfield High School prom where we meet four girls with hopes and dreams as big as their crinoline skirts. As we learn about their lives and loves, we are treated to the girls performing such classic '50s and '60s songs as "Lollipop," "Dream Lover," "Stupid Cupid," "Lipstick on Your Collar," "Hold Me, Thrill Me, Kiss Me," "It's My Party," and over 20 other classic hits. Marvelous Wonderettes runs from July 16th - 19th and again from the 22nd-26th with a matinee performance at 2 pm on the 19th and 26th. On July 22rd there will be a pay what you can performance. Wear your party dress !
The Farmers are back on the market grounds at the Train Station on Friday from10-2pm. While you're there, catch the final day of featured artist Sharon Boyd displaying her nautical series of paintings. Open daily 10-4pm.
Friday night wend your way to the Fo'c'sle Pub and catch the tunes of the John Cole Porter Trio at 9 pm. Ribs, wings, all sorts of delicious choices await you until 9 pm. Shane too !
On Saturday from 11-4pm the Chamber of Commerce is hosting their Annual Garden Tour rain or shine. Participants may pick up their info packages at the Train Station before starting the tour. This tour features "Fox Hill" the home of Dr. Robert & Ann Ernst. Oceanview Landscaping designed their gazebo, pool house and surrounding area. Enjoy the views as you stroll through the gardens.This self-guided tour also features the outstanding gardens of Sherry Chandler, Jon Dimick, Nancy Guest, Ross/ Stephanie McNeil, Leigh Milne/John Pece, and a tour of John Risley's greenhouses.
Contact the Chester VIC @ 275-4616 /

info@ChesterAreaNS.ca

for tickets.
Also on Saturday there is a celebration of Canada Parks Day at Graves Island. The Department of Natural Resources invite you to celebrate Canada's Parks. This event will take place at the Trailhead Building at the park, 230 Graves Island Road, East Chester starting at 2 pm.
Sunday evening the Chester Brass band picks up their instruments to perform at the Chester Bandstand at 7 pm. Don't miss this awarding winning ensemble.

After the Brass Band performance, stroll up to the Chester Playhouse for the 8 pm performance of Canadian legend and icon VALDY. Singer, guitarist and songwriter - a piece of the fabric of Canadian pop and folk music for over 34 years. Valdy is joined by
Juno award winner Gary Fjellgaard. This duo will be a fantastic night of entertainment.

Next Tuesday is "Picnic in the Park" from 6-8 pm at Lordly Park with entertainment by Darren Arsenault and George Barkhouse sponsored by #Haven 5. Bring a blanket and get ready to dance. Rain date is Wednesday night.
The Lightfoot Tower "Super Moon" night
Housework won't kill you, but why take the chance?


Suzi Fraser
for the Chester Merchants Group