Chester Merchants Press Release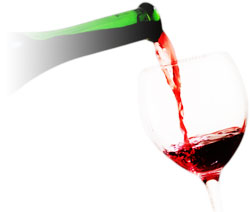 Greetings!

Holy Hannah ! It MUST be summer. All of Chester's residents are walking around like deer in the headlights. They are volunteering, fundraising, helping others and just trying to keep it all together.
If you have some time on your hands and would like to volunteer, there are a myriad of organizations in the village that could use your help. Reply to this email and we can put you in touch with them.

It was also BIG garbage yesterday. That is a whole day of organization in it's own right.
This Week in Chester

The Marvelous Wonderettes continues it's run at the Chester Playhouse tonight until Saturday @ 8 pm with a Saturday matinée at 2 pm. Don't miss this show. It's upbeat and fun. Simon loved it.

A new artist is being featured at the Train Station Gallery until August 3rd. Come see the scenic works of Ernest Gardiner. The gallery is open daily from 10-4.

Haven t-shirts have arrived! They may be purchased at Light My Fire Candle Studio, the Visitor Information Centre and the Village Emporium. $30 including tax at all locations. Charcoal gray with the Haven logo in white print - men's and women's sizing. We thank the powers that be in the Haven establishment for making these t-shirts available for us.

Light My Fire Studio present "OMG!!...look at the candles I made" workshops.
Join them for a two hour candle workshop any Sunday, Tuesday or Thursday this summer where you will learn to make three different types of candles. Workshops are 1- 3pm and cost $60/ person. For groups of four or more the price is $50/ person. Maximum of 8 / workshop for those 12 and older. (No rug rats.) Please reserve your space @275-5800. Walk-ins will be accommodated as space allows.

The Chester Garden Club is holding their 75th Anniversary Flower Show and Tea Thursday, July 24th from 1:30 - 5pm at the Chester Legion with tea served from 2 -4pm.
Get your prize winning lily over there STAT. Wear your best bonnet as the girls will be dressed in period costume.
www.chestergardenclub.wordpress.com / chestergardenclub@hotmail.com

Friday the Farmer's Market is back at the Train Station from 10-2pm. This is a great space for the vendors to spread out and sell their wares. Stock up for the week - this produce is straight from the garden so it lasts for ages. There is also a groovy food truck. I saw an excellent sausage on naan bread roll out of their kitchen last week.

Friday evening is the opening of Malcolm Callaway's art show at Amicus Gallery at 6 pm. In addition to the fabulous paintings, the icing on the cake is...wine. It's the lubricant of the village.

The Chester Art Centre presents "Writing a Mystery" Saturday from 1- 4 pm.
Join Anne Emery, award winning author of the Collins-Burke mystery series as she guides you to be the latest Agatha Christie. The class will cover character, setting, dialogue, plot, planting clues, choosing the point of view, research, maintaining timelines, and what to expect from an editor." $45.00

Next up at the Art Centre is George Hoskins on July 28th/ 29th from 9 - 4:30 pm. He will teach you how to carve a stylized sperm whale. Using simple hand tools you will carve, sand and finish an interpretive sperm whale. The cost of the class includes a flexcut roughing knife, template and wood for carving. Cost: $135.00 Bring lunch and a flask.

Sunday night the Mahone Bay Legion Swing Band will be playing at the Chester Bandstand at 7pm. These guys are great. Get your best "swing" skirt on for the event.

Also on Sunday night at 8pm the Chester Playhouse presents Cloudburst, a 2011 Canadian-American film by writer and director Thom Fitzgerald, starring Olympia Dukakis and Brenda Fricker along with our own John Dunsworth. Dot and Stella, a crackerjack lesbian couple now in their seventies are on the run from a nursing home. You'll laugh so hard you'll cry. This won all sorts of ribbons so you better not miss this.

Next Tuesday the "Picnic in the Park" at Lordly Park on Central Street presents the Parsons Brothers from 6-8pm. Bring your dancing shoes. Rain date is Wednesday. Donations gratefully received.
A man spoke frantically into the phone: "My wife is pregnant and her contractions are only two minutes apart."
"Is this her first child?" the doctor asked. "No!" the man shouted, "This is her husband!"

Suzi Fraser
for the Chester Merchants Group