Chester Merchants Press Release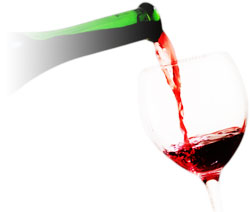 Greetings!


The countdown is happening. Are you on track?
I would've been, but I laughed so hard and celebrated into the wee hours with the cast and crew of Malcolm's final Christmas farce that the rest of my weekend was shot. Maybe you overdid it too?!
There's still one more week to go before Dec 25th. Surprisingly though, everyone seems to have had their Christmas fairs early in the month so this coming week is more relaxed and manageable.... Pleasant shopping on Pleasant St and all around Chester.
This Week in Chester
Not to be missed is tonight's
Tree of Memories Lighting and Sing Choirs
at St. Stephen's Anglican Parish, 54 Regent Street, Chester starting 6:30pm. Immediately followed by the
15
th
Annual Sing! Choirs at 7:30pm. Enjoy an evening of Christmas Music featuring Chester United Baptist Choir, Musical Friends, St. Augustine's Singers, St. Stephen's Anglican Choir, Studio Singers and guests. Free will offering to benefit Chester PRO Kids and CUBC Organ Fund. Storm date: Thursday, December 18.
More Christmas tunes and jollies on Saturday, as the Chester Playhouse presents
...Christmas at the Playhouse featuring THE CHAD DOUCETTE BAND
starting 7:30pm. Chad Doucette is a Canadian singer from East Chezzetcook, NS, who finished 4
th
in the 2006 season of Canadian Idol. For more info/tickets call the Playhouse 902-275-3933 or visit: www.chesterplayhouse.ca .
On Sunday, there are two completely different 'crib' events, first the Christmas Crib (Children's Play) at St. Stephen's Anglican Parish, 54 Regent Street, Chester starting 11:00 am.
And then the Crib Tournament at the Chester Legion starting 1:00pm.
Jazzette will be entertaining at the Kiwi Café on Sunday from noon until 2:00pm. A Christmas themed sing-along with the possibility of special treats in store. Jazzette alone are a treat.
The rest of the week will be spent removing the sap from your fingers after you put up the tree, digging out the decorations and fighting with the lights, running out of scotch tape and maybe scotch, and tying bows on just about everything.
You have until Sunday to shop local and enter to win the Chester Merchants gift basket valued at over $1000.







HAPPY CHRISTMAS everybody!

The Other One

for the Chester Merchants Group