Chester Merchants Press Release
| | |
| --- | --- |
| | |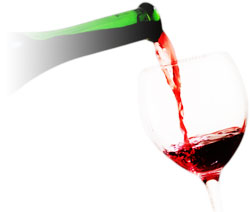 Greetings!


Anne Sinnis from Chester Basin.
All those goodies in one basket (and a box) just for shopping in one of our local stores.
The wine to the left should be champagne!
Donations by the following 26 local businesses resulted in a gift basket valuing $1100!
Chester Building Supplies
Spidle's Independant Grocer
Light My Fire Candle Studio
Flowers, Flowers, Flowers
Luna Salon, Spa and Boutique
Printing of posters kindly donated by Tradewinds Realty
Thank You to all local merchants who donated and participated in any way to the Shop Local Contest 2014 and an even BIGGER THANK YOU to everyone who SHOPPED LOCAL! Your local business community depends on you.
This Week in Chester
It's Christmas Eve and hopefully everyone can breathe a sigh of relief, slow down and enjoy the holiday now the time is up.... Take time to see family and friends, gather around a table, eat favourite foods, sing songs, play games, read that book, attend a church service or take a long walk on one of our trails or beaches..... for within a week it's 2015 and New Year's Day heralds not only a change when writing the date (that takes until February to get right), but a slew of levées.
Research into the origin of the New Year's Day Levée was quite engrossing:
"The word levée (from French, noun use of infinitive lever, "rising", from Latin levāre, "to raise")[1] originated in the

Levée du Soleil
(Rising of the Sun) of King

Louis XIV

(1643-1715). It was his custom to receive his male subjects in his bedchamber just after arising..."
With references to males only, fur traders, boisterous parties and moose milk, it is apparently only us Canadians that still gather in large groups on January 1st for hair of the dog, well-wishing and lots of hugging and kissing to help the spread of germs!
More details if you're interested @wikipedia.
Here's a list of New Year Levées held within the boundaries of this wee hamlet alone. It's is possible to visit them all and spread goodwill.
The Playhouse will hold their annual NY Day levée 11am until 1pm. Everyone is welcome to attend.
The Chester Legion from 11:00 am to 1:00 pm. Everyone 19 years and older welcome.
The Fo'c'sle Tavern from 12 - 6pm. The Youdens always put on quite a spread.
The Chester Yacht Club from 1pm-4pm with their usual offerings of Moosemilk (egg nog & rum) & seafood chowder!
Happy/Merry Christmas/Holidays
and Happy New Year to all!
We'll be back with the petunias and yacht sails June(ish) 2015.
From The Other One, Suzi (in absentia), and all the Chester Merchants Group