Chester Merchants Press Release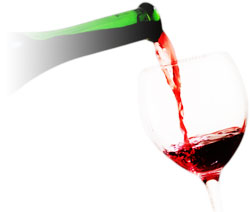 Greetings!

Well, this is it. Summer as we know it, is here.

Happy Canada Day ! It's as good a reason as any to open the bar early and start the day off with a bang.

Go.
Go now.
It's 5 o'clock somewhere.
This Week in Chester

Tonight at 8 pm the Chester Drama Society presents "Death the Musical: Karaoke at the Afterlife Bar and Grill" at the Playhouse. It runs until Saturday, July 4 with a matinee on Saturday at 2 pm. Do NOT miss this.Tonight is sold out so check your dance card for the rest of the week and dial up thePlayhouse @ 902-275-3933 to get your tickets NOW.

Tonight is also Canada Day celebration fireworks. Head over to Freda's Beach at 10 pm and prepare to be awed. Several groups in the village have worked together on this, and that alone, is cause for celebration.

The upper and lower decks are open at the Rope Loft tonight. It's a bird's eye view of the fireworks and someone will even bring you a drink ! What could be better than that?

Nicki's is open from Thursday to Sunday nights with the very special carvery every Sunday from 5-8 pm. Nicki told me to remind you that it is business as usual and she invites you all to come.

Friday the farmers are at the Market at the train station from 10-2 pm. Go buy something. It's good for you.

Sunday night the Bridgewater Fire Department Band is performing at the Bandstand @ 7 pm. Marches, hymns and toe tapping tunes - this band is fantastic ! Bundle up your little bundles of joy and come down. 902-529-0016.


The Chester Heritage Society Annual Auction and Flea Market will be held July 11th at 9 am at the Chester Train Station.This is a major fund raiser for the Heritage Society and your support is needed. Donations of items suitable for auction (gently used I think is the phrase) are gratefully accepted. Donations may be dropped off at Maple Cottage next to Lordly House @75 Regent Street or to arrange a pickup call the Heritage Squad... Gary @ 902-275-5309 / Danny @ 902-275-3718 /Jim @ 902-277-0618 / Carol @ 902-275-3826. Rain date is July 12th beginning at 1 PM. Bring a chair or your legs will never forgive you.

Next Monday and Tuesday the Chester Art Centre presents Susan Paterson, leading a class in Still Life Painting in Watercolor. For further info call 902-275-5789.

Tuesday, July 7th, Picnic (and dancing) is in the Lordly Park from 6-8pm. The Fo'c'sle Pub has sponsored this evening of Andy and Ariana to sing at the park that night. If you saw Ariana's "Edith Piaf" show at the Playhouse, you won't want to miss this evening of song.
Meals for the musicians are generously provided by the Stretch Diner. Free admission...Donations gratefully accepted. If it's raining Tuesday, then we dance on Wednesday, if it's raining Wednesday, we dance on Thursday. www.chester.ca for cancellation info.

Also on Tuesday evening the Chester Yacht Club is hosting their annual ladies "Little Black Dress Event" from 6-9pm. This is an evening of wine, hors d'oeuvres, live music and unbridled shopping. Bring your estrogen tablets and join in the fun. 902-275-3747 for tickets.

The Chester Playhouse Annual Galapalooza is Saturday, July 11th from 6 -9 pm at the Captain's House. An evening of exquisite food, music, raffle items, a superb golf package auction with some great surprises and booze from Bishop's Cellar. Get your tickets now as this is always a sell out.


Insanity does not run in my family. Rather, it strolls through, taking its time, getting to know everyone personally.

Happy Canada Day !


Suzi Fraser
for the Chester Merchants Group