Chester Merchants Press Release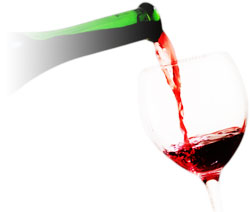 Greetings!

Well, that's it. That's July done. How did that happen? How did an entire month just disappear?
Life is like a roll of toilet paper, the closer you get to the end, the faster it goes.

The Lightfoot Tower tea party last week was a great success due largely to the weather and all the folks who showed up.

Last weekend the Chester Yacht Club had a "build your own boat" race with hilarious results. Kudos to the organizers and participants.


Cathy Ross Photo
This Week in Chester

The Chester Playhouse presents the comedy "God of Carnage" which runs tonight until Saturday at 8 pm with a 2 pm matinee on Saturday as well.The play follows the meeting of a pair of parents following a scuffle between their sons. The parents meet to discuss the issue and while the overtures are polite and civilized, the underpinnings suggest something far less so. As the evening progresses, the discussion deconstructs, resulting in a wickedly funny comedy where the gloves come off.

Tomorrow,Thursday, the Chester Garden Club's Annual Flower Show & Tea will be held at the Legion from 1:30 - 5 pm. Tea will be served from 2 - 4 pm. The competition is open to members and the rest of us. Get there early or all those delightful sandwiches with the crusts cut off will be gone.

Friday is the weekly Farmer's Market at the old Train Station from 10-2pm. Stop by the Laughing Whale coffee stand and ask that cute boy for a sample of their "Oh la la" blend. It will wake you up with a slap on the face.

There is movement afoot for a softball game this Sunday at 11am. The venue is the base ball park at the very end of Lower Grant Road. There is a lake for swimming and a lovely beach so bring your swim suit. All ages and levels of skill are welcome. Those with no level of skill are invited to cook the hot dogs, keep score and cheer when prompted. Bring your own drinks.
The more the merrier. For further info contact Katie. kt-mac@hotmail.com

Sunday is the annual Lobster Supper at Bonny Lea Farm from 4 -7 pm.Take-out service is available from 3 - 6 pm. There will be live entertainment, raffle and door prizes. For info/tickets call 902 275-5622 Ext. 221 / www.bonnyleafarm.ca

Sunday evening at 7 pm a group of young fiddlers, "String Fever," will be performing at the Chester Bandstand. Traditional fiddle tunes with a twist. Go check them out.

Composer and concert pianist Lucas Porter from Chezzetcook will be showcasing his talents at the Chester Playhouse this Sunday at 8 pm. Enjoy an evening of classical music featuring highlights such as Chopin, Prokofiev and other dead composers. Lucas is the winner of a number of honors and accolades, he has represented Canada in Japan during the 2005 Expo, played for the Canada Winter Games in 2011, and has done a joint concert performance with Symphony Nova Scotia... all while he was under the legal drinking age. Extreme Nova Scotia talent right here on our doorstep. 902-275-3933 to dial up the maestro.


Next Tuesday the Duke Street Divas have banded together to sponsor Amanda Riley at the "Picnic in the Park." Chez Lass Glass, Light My Fire and Luna Spa have joined forces to bring this show to you at 6 pm at Lordly Park. Get your picnic basket organized and get over there. Corkscrew? Check.

Tomas Kubinek lands on stage at the Chester Playhouse opening next Wednesday. A rip roaring revival of strong man stunts, couples counseling, snake healings,and mass hypnosis that leaves audiences dazed, beaming and in love with life once again. All this from a little fellow who weighs less than 130 pounds and is 98% water. Get tickets now because this show will sell out.

The Chester Art Centre is having a celebration at 60 Queen Street next Thursday at 5:30 pm for bubbly and a preview of "A Shade of Grey," an exhibition of contemporary photographic masterworks curated by Christopher Porter. This will be followed by fine dining under the Big Top from Team Tom Connors and their unique, only-in-Chester auction experience. A week in Blighty? A Villa in Anguilla? All that and more for $125 a person with a tax receipt available. Help support the year round work of the Chester Art Centre offering over 100 classes, workshops and lectures last year. Call 902 275-5789 to reserve. Don't miss out.


Two geese in a dispute is a pillow fight ahead of its time.


Suzi Fraser
for the Chester Merchants Group