Chester Merchants Press Release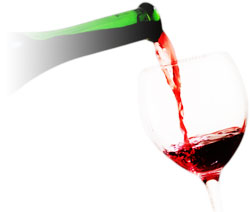 Greetings!


The Gingerbread Houses are in and they are fabulous. The judges had a difficult time of it and even had to pull out a flashlight and measuring tape to break a tie. The winner is Sara Claveau with her creation "Chateau d'Isaac." It is a masterpiece ! It is on display at Chez Glass Lass until December 20th along with all the other equally wonderful entries that are on display in village shop windows.

A very Happy Thanksgiving to all our American friends. We will be thinking of you on the couch, monster turkey sandwich in hand cheering on your favourite football team. Go Pats!


This Week in Chester

The Chester Playhouse is having their annual Poinsettia fundraiser. Got a cat you don't like? This sale is for you. How about a nice big red one for the Missus? They are $20 each and will be delivered on Saturday, December 5th. Purchase 1 or maybe 10 to share with your friends. Dial up the Playhouse now and beat the rush. 902 275-3933

The Chester Municipal Heritage Society's Annual Victorian Craft Show and Sale is happening at the Lordly House Museum at 133 Central Street this Thursday until Sunday from 10 am - 5 pm daily. Featuring the work of many local crafts people, this show promises not to disappoint those looking for unique Christmas gifts for family and friends. Twenty percent of the proceeds will be donated to the Heritage Society. $2 admission for a door prize. For more details contact Hilary at 902 273-2176.

"Kindness is Contagious" is a film fundraiser for Chester District Elementary School.This film will be presented at the Chester Playhouse Friday at 7 pm. There will be silent auction items, baked goods and loads of fun. Admission by donation.

This Saturday has Christmas at the Barn in Hubbards from 8am-12 noon. All the usual goodies with a festive twist. Get there early to hear Chester's troubadours John Cahill, Tom Myers and Barry Redmond.

Saturday afternoon there is a Craft Fair at the Baptist Church on King Street from 10am - 2pm.

Join in on the Global Climate March rally this Sunday at 1 pm at the Parade Square. Get involved and help fight global warming. Wear shorts.

Next Monday there is a Blood Donor Clinic at the Chester Legion from 1 - 3 pm and again from 5 - 8 pm. For info dial up the vampires @ 1-888-236-6283.

The fact that there's a highway to hell and only a stairway to heaven says a lot about the anticipated traffic numbers.

Suzi Fraser
for the Chester Merchants Group