Chester Merchants Press Release
| | |
| --- | --- |
| Shoreham Village 2016 Calendar [Victoria Macgregor photo] | |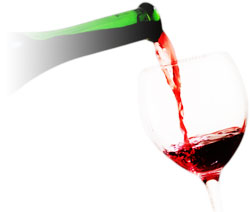 Greetings!


Shoreham Village has produced a calendar to put a smile on your face all year long and yes, they ARE wearing clothes.
These gems are available at the Shoreham Village office, Pharmasave, Light My Fire on Duke Street and community craft fairs for $20.


This Week in Chester

The Chester Playhouse is pleased to present their annual Christmas plays for the "After School" youth acting program. Directed by the amazing Cynthia Myers, with assistance from many volunteers, these drama programs will showcase the talents of about 60 rug rats from the 'hood.

Tonight at 7 & 8 pm join the actors from CAMS as they spend a day time traveling in the life and memories of a 92 year old Shoreham resident. "Forget Me Not" is a musical memory tour.

Tomorrow night, Thursday, at 6 & 7:30pm "The Loneliest, Littlest, Lighthouse" is the grades 3-5 production; set on the magical Sable Island featuring: my little ponies, mermaids, pirates, with special guest Steven Harper and one very lonely lighthouse. Awwww :(

Also on Thursday night VOCTADA is having their AGM at St Stephen's Hall on Regent Street at 7 pm. They are looking for some fresh blood to join the ranks. Can you supply some? Come out and see what's happening with the Village of Chester Tourism and Development Association. See, VOCTADA is easier...LOL.

Oceanview Home and Garden at 4392 Highway 3 are wishing you and yours a very Merry Christmas by paying the tax from now until December 24th. There's more than just plants here people. I bought a tree and a pair of earrings there last week. Maybe I'll just use the earrings to decorate the tree.

There will be a Refugee Settlement Information Fair this Friday from 2 - 5 pm at 20 King Street, Lunenburg. Come and learn about organizations and services available to assist refugees in Lunenburg County.

Friday night there is karaoke at the Chester Legion from 9pm -12:30 am. Everyone 19 years and older is welcome. Bring your vocal cords.

Betcha your woodpile doesn't look as fancy as this one.
This Sunday the Chester Brass Band is having their 34th annual Christmas Gala Dinner at the Atlantica Hotel in Western Shore. The bar opens at 5:30 pm so be prompt. This will be an evening of Christmas music and caroling featuring special guests "Cynthia Myers and the Cynthetics." The price is $75/ person with charitable receipt for $35.
For more info/reservations, call Greg Fraser @ 902 275-3453.

Clear your dance card next week because the Chester Drama Society is baaaack !
The tradition of creating original twisted Christmas plays (not recommended for children) continues in Chester with a New Generation. After 16 years of writing Christmas plays for people who don't like Christmas, Malcolm Callaway is passing the torch.

"One Night at the Highmoore Inn," penned by first time writer Ryan Smith, opens at the Chester Playhouse next Thursday, December 10th and runs until Saturday, with a "Pay What You Can" preview on Wednesday, December 9th. The curtain goes up at 8pm each evening. The play is directed by Malcolm Callaway and features Chester Drama Society actors both newbies and veterans. Where else can you see a Viking being ravished by a slightly over zealous hotel maid who once played a similar role but as a Klingon?

Overheard in the NSLC queue ... "He's basically the human version of a Labrador Retriever."

Suzi Fraser
for the Chester Merchants Group