Chester Merchants Press Release
| | |
| --- | --- |
| AJ Paterson photo | |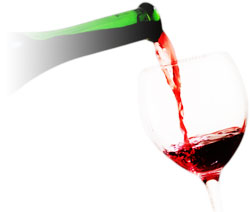 Greetings!

Well, that was quite the tide yesterday. I had to pick my way through seaweed to get to Glyda's.

We're coming into the home stretch. 10 days left before you can safely get the bunny slippers on and own the remote. Avoid that December 24th panic and get out there now. "Git 'er done."



This Week in Chester

Tonight is the "Sing Choirs" celebration at the Baptist Church on King Street at 7:30 pm. An evening of Christmas music from massed choirs, individuals, and the youth choir "Musical Friends" who will perform the classic Charlie Brown Christmas song "Christmas Time" in honour of its' 50th anniversary.
The storm date is tomorrow night, Thursday. Admission by donation in support of Musical Friends' after school program.

The "Invisible Fence" duo have opened a "pop-up" Dog Supply store at the old Lesley's Pantry at #3802 across from Tim Horton's on Highway 3. They are open every weekend from 9-5 and other times by chance or appointment.
They have Christmas themed collars and leashes, dog toys, raw beef patties, dried beef organs (yummy) obedience classes and individual sessions, dog grooming and Invisible Fence solutions. 902 277-0580.

This Friday Internationally acclaimed soprano singer Suzie LeBlanc and her band will be on stage at the Chester Playhouse at 7:30 pm.
While this show will be primarily themed around Christmas, what you will hear will be unlike any other Christmas music you may have experienced before. These professional musicians and strong vocals fit just as well within an opera hall as they do with the acoustics of the Playhouse. Suzie LeBlanc will bring to the stage something far beyond 'Jingle Bells.'

This Saturday is the final Hubbards Market of 2015. The barn doors open at 0800 and close at noon. This is your chance to stock up on Julien's goodies for the Christmas season.

The Kiwi Café has "Jazzette" and the dulcet tones of Cynthia Myers on stage this Sunday from noon until 2pm. Get there early to assure yourself a seat and some eggs bennie. Oh, and maybe a brownie or three.

The choir has left the building and the actors are IN. This Sunday and Monday night the play
"A Christmas Carol" will be presented at the Baptist Church on King Street @ 7 pm. Adapted and directed by Reid Campbell, this delightful Christmas classic features Doug Ross as Scrooge, Bruce Jollymore as Marley with Barry Redmond, Cynthia Myers and Beth Guptill as the three Spirits, and a supporting cast of local actors and musicians.
This is a fundraiser for the Starfish Refugee Project to sponsor a Syrian family in Chester so dig deep. 902 275-3434 / 902 624-8269 for further info. Admission by donation.

Next Monday there is also a Winter Solstice Yoga Fundraiser in support of the Starfish Refugee Project at the Chester Basin Legion from 6:30 - 8:30 pm. Doors open 6 pm with a social gathering after the class. A community yoga celebration of "Bendy Wendy" poses; bring a mat, a blanket and maybe a pillow just in case you nod off. Cash donations for the Starfish Refugee Project/ food donations for the Lighthouse Food Bank. For info call Amy 902 273-0405 /
ahtwellness@hotmail.ca.

Three Wise Women would have asked directions, made reservations, helped deliver the baby, brought practical gifts, made a casserole and there would have been peace on Earth.
Just sayin'

Suzi Fraser
for the Chester Merchants Group