Chester Merchants Press Release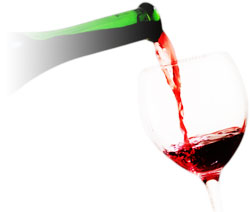 Greetings!

Today is officially the first day of summer - reason alone to break out the blender.

Take the top off the convertible and hit the road. We have two days of predicted sunshine
before the next deluge so take advantage of it.

There are just nine days to go before the big
One. Five. Ohhhhh.


This Week in Chester


Join us in the Parade of Lights next Saturday evening, July 1st at 9 pm.

Come and be a part of our nation's celebration. Everyone is invited to join in the fun.
If you would like to bring your boat, contact David Archibald at (902) 279-0554 to register.
No boat? Find someone who has one or come to the waterfront and watch the parade.
This promises to be THE kick off event of the summer cocktail season.
Rain date is Sunday, July 2nd.

Thursday night is wing nut night at the Fo'c'sle Pub. Get yours "hot on" or with the blue cheese sauce on the side - my favourite. Refer to the Canada food guide for your wing choices.

This Friday from 10-2pm the Chester Farmers' and Artisans are back at the old train station. There is something for everyone here. It's lettuce season people - stock up on all that greenery to offset the wings.

The Rope Loft is pleased to introduce their new chef on the range, Bobby Zwicker. This Friday he is featuring a beef tenderloin special so stop down and check it out. They are also featuring some kick ass local craft beer - that's in the food guide too... somewhere.

This Friday is the Swing for Shoreham Golf Tournament at the Chester Golf Club. This tournament is a fundraiser to provide Shoreham's senior residents with the care they need.
To register call Sue Newhook @ (902) 223-5052.



Saturday from 9:30-5 pm the Chester Art Centre is hosting a workshop to help you take really cool photos with your digital camera. Kas Stone will demonstrate your camera's sophisticated technology and help make it work for you.
The workshop combines classroom theory, hands-on camera practice and an afternoon out in the wilds of Chester. Bring your lunch pail.

Also this Saturday is the annual Graves Island Car Show from 10 - 4 pm. Rain date: Sunday.
If you don't own a vintage steed, drop by anyway and check out some classics. For more info contact Gordon Bremner @ (902) 275-5751.

Saturday night Port Cities will be on stage at the Chester Playhouse @ 7:30 pm.
Port Cities is a collaboration of six years work; the trio of Breagh Mackinnon, Carleton Stone and Dylan Guthro first crossed paths in 2011 in Nashville. Keeping true to their Nova Scotia roots, the album became the perfect balance of Nashville and Nova Scotia.

Although Port Cities' self titled album was the group's first collaborative work, the members have their own personal roots in the Maritime music scene.


Donald Trump went on a fact-finding visit to Israel. While on a tour of Jerusalem he suffered a heart attack and died.
The undertaker told the American diplomats accompanying him "You can have him shipped home for $50,000, or you can bury him here for $100."
The diplomats went into a corner and discussed this. They came back to the undertaker and told him they wanted the president shipped home.

The undertaker was puzzled and asked, 'Why would you spend $50,000 to ship him home, when he could be buried here for only $100? The diplomats replied "A long time ago a man died here, was buried here, and three days later he rose from the dead. We just can't take that chance."

Suzi Fraser
for the Chester Merchants Group