Chester Merchants Press Release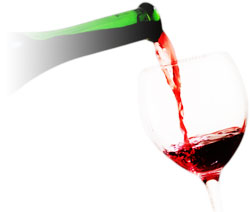 Greetings!

It's Canada Day, Week, Month, YEAR !

The national colours of Canada were declared by King George V in 1921 to be red and white. Red is symbolic of England and white, France. The maple leaf is one of the national symbols and red is the autumn colour of the leaves. So there.

Why not put something red and white on, or outside your house this week.

A Canadian flag, a case of Olands, a caesar with horseradish, a red convertible with whitewall tires, a friend who has returned from the beach or just paint your toes red and white.

Maybe light up your house with red and white lights - be creative.

Get your Bob and Doug McKenzie groove on and let's celebrate - eh?
This Week in Chester


Tomorrow, Thursday, you are invited to Amicus Gallery from 6-8 pm to view the works of Shelley Mitchell and Brianne Williams. Did someone say wine and cheese?

There will be a Canada 150 Ecumenical Service at Lordly Park @ 6:30 pm Thursday evening featuring the Praise Band and special music. All are invited. Praise the Lord and pass the peanut butter.

Friday evening Ariana Nasr takes the stage at the Chester Playhouse at 7:30 pm. Whether she is singing Édith Piaf, an Italian art song or jazz she will give you everything she's got and more.
Ariana has added Jacques Brel to the theatrical presentation, dressing and performing as Édith Piaf for the first set and as Jacques Brel for the second.
Do not miss this show - you will truly believe you are in 1950's Paris.

The Rope Loft is celebrating Canada's birthday in swaths of red and white. They are offering up steamed lobster with potato salad and Bulwark raspberry cider all day. Park your good self in a deck chair and settle in.

Saturday evening at 9 pm is the Parade of Lights. Rain date: Sunday, July 2nd.
Celebrate Chester's maritime heritage on Canada's 150th along the shores of the front harbour. Experience the Parade of Lights sail past flotilla with local boats festooned with lights and live entertainment!
It's not too late to enter your boat - contact David Archibald @ 902-279-0554.

Following the Parade of Lights there will be Canada Day fireworks in the bay, so don't fold up your tent. Stick around for the show.

Sunday night the Chester Bandstand Summer Concert Series presents the Bridgewater Fire Department Band @ 7 pm. Children are welcome and dancing is encouraged. Bring one of those flip top lawn chairs with the drink holders. Concerts may be cancelled if there is a monsoon. Contact Evelyn Ernst for updates at (902) 529-0016.


Make a note that the Chester and Area Visitor Information Centre and VICafé are open June 30th - September 3rd from 8 am to 5:30 pm. Laughing Whale Coffee, Haskapa products and Tuff Hammocks may be purchased at the VICafé.


Next Tuesday, July 4th, Kevin Koloff and his Gypsy Minstrels will be performing in the gazebo at Lordly Park from 6-8 pm. This evening's entertainment is sponsored by B.W. Armstrong Insurance and this is the 2017 kick off of the Tuesday Picnic in the Park series for the summer season.
Everyone is invited so bring your picnic and your dancing shoes.

If you don't want to make a picnic there is a pig roast at the park that night at 5 pm. There are 75 tickets up for grabs so get 'em while they're hot.
Tickets are $15 and are available at Maple Cottage all this week from 10 - 4 pm daily. For further info call 902-275-3842.
If it is pouring rain you will find your porker on a plate at the Baptist Church around the corner.

The following day, Wednesday, July 5th, the Kiwi Café is having a spice tasting.
Locally blended in Bedford but originating from Mauritius. Bring your rack of ribs and see what can be done.

Heads up ! The Chester Playhouse annual Galapolooza is at the Captain's House next Saturday, July 8th from 6-9 pm. This year's theme is PINK; pink flamingos. pink ladies, pink champagne. When you venture into your closet for the event - think pink.

Indulge in exquisite hors d'oeuvres by Cocoa Pesto and enjoy the music of Jeff Goodspeed and his band, Los Primos.

"Chester Dines," the exciting food extravaganza returns. If you are the successful bidder, you will be wined and dined by local Chester Playhouse patrons and supporters.

Raffle items this year include artwork by Jose Valverde-Alcalde, five sets of ScotiaBank Centre skybox seats to see TLC's Long Island Medium, Theresa Caputo on August 6th, a luxurious stay at Oceanstone Resort in Peggy's Cove, and many more items.

Kick off the summer season with a fabulous party for a great cause.
Call the Playhouse today for your tickets to ensure you don't miss out.
And what's more Canadian than this?


Happy Canada Day to all !

Let's celebrate the fact we live north of the 49th.

Suzi Fraser
for the Chester Merchants Group