Chester Merchants Press Release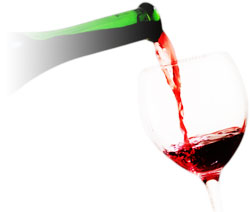 Greetings!


I went to "Motown: The Musical" this spring. There was a large sign posted at the ticket booth that said
"Please refrain from singing along at the show."
I laughed and thought to myself "Who would do that?" Well, the guy directly behind me, that's who.
He belted out every Marvin Gaye, Smokey Robinson and Supremes tune he knew.
I "heard it through the grapevine" the entire night.


I feel a bit like that about the kid's show this week.
No, it's not Motown - it's Robin Hood.

I have listened to them practice next door at the Legion for the past month and I know all the words by heart. The enthusiasm these kids are bringing to the stage for this show is palpable.
The camaraderie, the new friendships - this is a "must see" performance.
I will sit at the back and promise not to sing along.

This Week in Chester


Tonight, Wednesday, at 7pm and running until this Saturday, the Chester Playhouse Summer Theatre School will be presenting Robin Hood The Legendary Musical Comedy. There is also a matinée on Saturday at 2 pm.

The play was originally created by Halifax's Shakespeare By The Sea and tells a hilarious tale of the impossibly handsome Robin of Locksley returning from the Crusades expecting a hero's welcome but instead finds that Prince John and the Sheriff of Nottingham have taken over and are taxing the poor. Robin then must join an unlikely band of outlaws to seek revenge, correct bad grammar and right the wrongs of society. This irreverent musical features comedic lyrics and amusing twists on the familiar legend. Tickets are available here or by Ma Bell @ 902-275-3933.

The On-Line Fish Guys will be heading back to the books soon so it's time to think about stocking up with fresh fish and frozen seafood. Race Week sandwiches, picnics and parties are so much better with fresh fish and seafood. Order now and have it delivered right to your door or boat. They have haddock, halibut, salmon, fish cakes, bacon-wrapped scallops, shrimp, individually frozen scallops and lobster meat. info@onlinefishguys.com

Today is the kick off of Chester Race Week. This is the week to park your moral compass and change your name.
There are three great food trucks on the grounds at the CYC to complement the beer consumption.
The Yacht Club is open to all comers this week so drop down and watch the races.
The Hopping Penguins will open and close Chester Race Week on Wednesday and Saturday, Party Boots will be on stage Thursday night and Friday they have one of Atlantic Canada's finest dance bands "Asia NuGruv."

It's Oyster Fest time at White Gate ! To celebrate Chester Race Week 2017, White Gate Restaurant at 28 Pleasant Street will be serving up oysters on the deck all week. Starting at 5pm today, Wednesday, through Saturday drop by and slurp some oysters...and why not stay for dinner? White Gate is open this week from 5 - 9pm for dinner tonight through Saturday, with lunch on Saturday from 11:30 am and brunch on Sunday from 11:30 -2 pm and dinner Sunday from 5 - 8 pm. Reservations recommended 902-275-4400.

Bob is serving up breakfast at the Fo'c'sle this week and every week at ohhh 7:30 AM. Maybe just spend the night with your toothbrush?

It's zucchini season. I cannot grow anything but oddly I excel at zucchini. If you don't like zucchini perhaps a stay at the Mecklenburgh Inn this month is not for you.

The Chester Farmers and Artisan Market is at the the old train station this Friday from 10 - 2 pm rain or shine. I bet they have zucchini too.

This Friday the Chester Legion at 14 Union Street is celebrating Canada's 150 with a complimentary BBQ from 4-7 pm. You do know what complimentary means ?!

This Saturday there is high tea with Mrs. Lordly at the Lordly House Museum starting at
2:30 pm. Finger sandwiches and sweets / $8 per person. The highlight of this tea is a meet and greet with Carol Nauss. Carol is a wealth of knowledge and can answer any questions you may have about the history of Chester.

This Sunday the Bandstand Summer Concert Series presents the Chester Brass at 7pm. Get there early as this event is always packed.
Children are welcome to dance on the grass, or what's left of it after Race Week. Adults might want to bring a lawn chair with drink holder and a donation for the performers 902- 529-0016.


Next Tuesday is Picnic in the Park at Lordly Park from 6-8 pm. The Sons of the Sea will be performing and they are sponsored by Hawboldt Industries of Chester. Pack up your basket and dancing shoes and get over there.

Here's a pop up quiz to keep your brain from turning to mush this week ...

1. Name the one sport in which neither the spectators nor the
participants know the score or the leader until the contest ends.

2. What famous North American landmark is constantly moving backward?

3 Of all vegetables, only two can live to produce on their own for
several growing seasons. All other vegetables must be replanted every
year. What are the only two perennial vegetables?

4. What fruit has its seeds on the outside?

5. In many liquor stores, you can buy pear brandy, with a real pear
inside the bottle. The pear is whole and ripe, and the bottle is
genuine; it hasn't been cut in any way. How did the pear get inside
the bottle?

6. Only three words in standard English begin with the letters ' dw'
and they are all common words. Name two of them.

7. There are 14 punctuation marks in English grammar. Can you name at
least half of them?

8. Name the only vegetable or fruit that is never sold frozen, canned,
processed, cooked, or in any other form except fresh.

9. Name 6 or more things that you can wear on your feet beginning with
the letter 'S.'


Suzi Fraser
for the Chester Merchants Group