Chester Merchants Press Release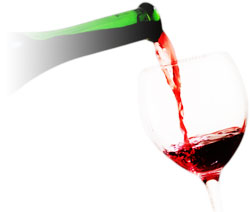 Greetings!


Just to get you in the mood for the upcoming sailing week, here's a video that will raise the hair on your neck.
Trust me...this does not end well.

Head on over to the Zoé Vallé Library this afternoon for their annual garden party from 4-6 pm.




This Week in Chester


The annual Chester Opti Jam runs today and tomorrow. Come down to the harbour and watch those "cute as a bug's ear" optis out on the water.

Friday afternoon is the kick off of the annual Chester Classics Weekend. They need a few more volunteers to help with the race committee. If you are prone to sea sickness, this gig may be for you as you won't be "at sea" - you'll be on a dock. No yachting experience necessary. A brain is all that is required. If you would like to be involved in this historic event please email twurts@mac.com

In other sailing news, the Chester Yacht Club needs beds for their volunteers from next Wednesday until Sunday, August 16th- 20th. If you have a spare room to offer please contact cycmanager@chesteryachtclub.ca

Stop in at Amicus Gallery tomorrow, Thursday, to celebrate Canada's 150th with their final show of the season "Chester 150." Walk down memory lane aided by a glass of wine or three from 6-8pm.

"I'm Your Man," the songs of Leonard Cohen is continuing this week at the Chester Playhouse from Thursday, August 10th - Saturday 12th at 8 pm with a matinée this Saturday at 2 pm.
For the songs of Leonard Cohen, Cliff LeJeune IS your man.
Cliff's journey with the darkly beautiful songbook of Leonard Cohen has traversed more than 25 years and arrives at this juncture; Cohen shuffled off this mortal coil last year but his light will forever glow in his brilliant body of work.

The Farmers and Artisans are at the old train station Friday. You should walk or bike there - the traffic last week was crazy. I think the chickens were tying up the intersection. As it is coming into tomato season I have included a handy little tomato storing tip below.

For guaranteed success below decks next week or to take your mind off the smelly socks and wet sails - Light My Fire studio on Duke Street is having a beeswax candle making workshop this Saturday from 11- 3 pm. Learn how to roll your own.
Allow 45 minutes to make your lava lamps. For groups call Candle Control @ 902-275-5800.

Saturday night plan to repair to the Red Shed at 8 pm at 35 Union Street. $10 to hear two interesting genres and dynamic music.
Inspired by Bob Dylan, Tyler Messick leads his band with strong guitar work, close harmonies and upbeat Americana Pop rock - all in a vintage, yet original style. Expect to hear a cross between psychedelic T-Rex, lyrical Dylan, Jangly Byrds and Simon and Garfunkel harmonies.

The second half of the evening is "Shadow Folk" with a blend of rock and roll, psych and folk. The band has 1960s British invasion vibes, harmonic layers, bluesy runs, '70s freakishness, experimental distortion, audio and pop nostalgia.
What's not to like about this? See you there.


Next week from Monday to Friday the
Art Centre
has a couple children's programs on the boil.
Check out their website, march the short ones out the door and then make a cleansing caesar.
Next Tuesday is Picnic in the Park at Lordly Park. The band is Short Notice sponsored by Chester Auto Supplies (NAPA.)
Next Wednesday is the start of Chester Race Week. There is "
Art on the Deck
," a rock painting workshop for ages 14+ at the Yacht Club presented by the from 1:30 - 3pm. Cost $10. To register call 902-275-5789
From next Wednesday until Sunday there is an indoor Yard Sale at the Baptist Church from 9 am - 2 pm each day.
Proceeds to pay outstanding balance owing on the organ audio upgrade completion. For more info call JoAnne 902-275-4049.

Observations on Growing Older: The five pounds you wanted to lose is now 15, and you have a better chance of losing your keys than the 15 pounds.



Suzi Fraser
for the Chester Merchants Group