Chester Merchants Press Release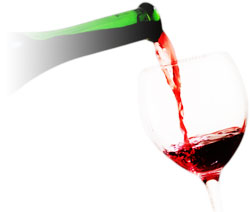 Happy Halloween! Careful....all sorts of scary creatures will be on the prowl this evening....BOOOOOOSE!!

The autumn weather continues to charm with some mild temperatures, and before the clocks go back there are still some great events to take in before you think about hunkering down.

This Week in Chester

The Llewelyn Chester Sea Cadets want you! If you are between the ages of 12-18, enjoy learning new things, making great friends, helping your community and going on an adventure, then check them out. They meet at Thursdays at the Chester Legion from 6:30 to 9:00pm. Call Bernadine Corkum on 902.857.1828 for more info.

My Time Square Quilt Group meets twice a month on the 2nd and 4th Friday of each month during October and November at the Chester Baptist Church, 84 King Street from 10:30 tp 1:30pm. Welcoming all newcomers with or without quilting experience. Now might be the time to get your quilt on as we have seen the odd snowflake and they say that winter is on the horizon!! For more info call Sharon on 902.980.0345

Speaking of winter being on the horizon.....you still have time to enter this year's Gingerbread Competition...entrants must register by November 7th!!



Saturday, November 3rd the Chester Curling Club is holding a 'Day of Curling' from 1:00 - 6:00pm. They will showcase the many types of curling offered at the club, and they will be honouring the Canadian Under 18 Men's Champions and 2 new life time members.
For more info visit www.chestercurlingclub.ca or email them on info@chestercurlingclub.ca

Bonspiel here we come!!

Sunday, November 4th is the final day at the Rope Loft for the 2018 season. Starting at 11:00am they are serving an "ALL YOU CAN EAT" buffet with a breakfast brunch, chowder, seafood bake, burgers, fish & chips and lots more!! This assumes you have room after scarfing your Halloween loot.





Seen while folk were getting in a last round of golf at the Chester Golf Club.....our intrepid Press Release writer Suzi managed to get in her last wind surf!!!

And now that the last of your summer toys are put away in your garages and sheds it is time to think about embracing your inner elf......on the horizon is the Chester Merchants 'Chester Village Christmas' event, which will see a weekend of merchant promos, activities for the whole family, contests and lots of surprises!!
Watch this space in the run up to this event the weekend of November 30th, December 1st & December 2nd.


In the meantime, fire up your brooms, and enjoy your moment to be witching and bewitched!!!
Nicola Boyd (the Suzi Fraser wannabe)

for the Chester Merchants Group