Chester Merchants Press Release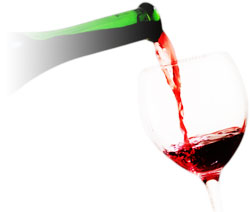 Greetings!
I trust you are over the turkey coma, got the soup made and are moving towards another food group.
Time to hit the beach ! The temps are due to hit 23 C today.
7 more days till the grass is greener on both sides of the fence.
This Week in Chester

Tomorrow night, Thursday, at the St Stephen's Hall on Regent Street at 7 pm, the Friends of Nature will present the documentary "Burned" followed by a discussion moderated by Ray Plourde, the wilderness coordinator for the Ecology Action Centre on the devastating effects of biomass electrical generation.
"Burned" exposes the farce, propped up by massive government subsidies, in a riveting film every citizen, taxpayer and electricity ratepayer should see - especially those who care about forests.
The screening will follow the Friends of Nature AGM. All are welcome. 902-456-4772 or email: syd@spda.ca.


This Saturday is the 4th annual OHC Harvest Jam at the Chester Legion. It's a family affair starting at 3:30pm. Lots of kid friendly ingredients including bracelet making, rock painting, face painting, story telling, DJ dancing and a drum circle.
There will be a BBQ on site from 3:30-6 for grilling hotdogs and sausages. The evening entertainment starts off with Rob McInnis as Master of Ceremonies.
There is a great line up including Mike Bremner's comedy on stage and local musicians till 10:30pm. There will be a silent auction with works of art, various gift certificates, boat cruises and several food items to bid on. There are also raffle tickets for wares donated by the vendors of the Chester Farmers Market. 3 more sleeps !




Annual Thanksgiving Turkey Bowl

Next Saturday, October 20th, the Chester Playhouse is thrilled to present Lennie Gallant.

Lennie will be performing songs from his new album Time Travel. The album is an explorative and deeply evocative work that will be sure to move the listener on many levels. Gallant's rich vocals are brought to the fore on this recording and the often full orchestral arrangements provide the ideal setting for them to shine.


Tickets are $40 general and $100 patron. Patron ticket price includes a ticket to the show, after show meet and greet with Lennie and his band, complimentary drinks and hors d'oeuvres. A tax receipt will be provided for a portion of the ticket cost.

Shop now because this will sell out. To purchase tickets, call 902-275-3933


As if that wasn't enough excitement, the Playhouse will also be hosting a happy hour before the show from 6 - 7 pm with our favourite Kevin Koloff on guitar. Reason enough to get there early !



Although defenestration may seem an appropriate response to an alarm clock set for too early an hour, the demise of the device does not change the hour of the day.




Suzi Fraser
for the Chester Merchants Group