Chester Merchants Press Release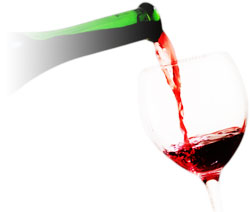 It's Opti Jam this week here at the
Chester Yacht Club
. Get down to the water front and check out these wee watercraft with mini me's plying the bay.
If the heat is getting to you, take a page out of
Mr Moose's
book.

Today, right now (!) from 1-3 pm there is a presentation at the Train Station about Lyme's Disease. Rob Murray is a board member of the Canadian Lyme Disease Foundation. He will speak and answer your questions.

Tonight, Wednesday, the Chester Playhouse presents "Crippled" at 7:30 pm.
That's what the guys in Tony's small community of Shale Harbour Newfoundland used to call him growing up. The name stuck. Years later, Tony finds himself on the St. John's waterfront at a crossroad. Tired of living with a disability, of being 'the cripple', and still grieving the death of his same-sex partner three years earlier, Tony believes there is only one way to escape a life he no longer wants to live.
His mind is made up, until a stranger appears with other plans. Playwright Paul Power shares his true experiences of growing up with a physical disability and grief after loss.
This is a story of love, death, life and redemption. You will laugh, cry, and you will walk away with a new perspective about life and what matters.

The Chester Tennis Club still have 8 spaces available for their Adult Clinic tonight.
Details : Adult Clinic and social Wednesday night from 6:30 - 8:30pm
Tennis Nova Scotia will be on the courts to run some fun drills and there will be refreshments and snacks after. $20 for members and $25 for non-members. Come out and get some exercise.
Players must be 19 or older as they will be serving suds. chestertennisclub@gmail.com

Tomorrow night, Thursday, the Rope Loft is offering up a very special item - Beef wellington (!) starting at 5 pm. There are limited moos so please call ahead. 902-275-3430
The Rope Loft Facebook contest ends tonight. You may enter by liking all the photos for the month of July for a chance to win a $25 gift certificate and a new Rope Loft lid.




There will be an exhibit of original paintings and prints of the late Chester artist José Antonio Valverde-Alcalde at Going Coastal, 41 Queen Street, for the month of August. The exhibit will open tomorrow night, Thursday, from 6 - 8 pm. Robyn and Doreen invite you to drop by for a glass of wine to celebrate the artist and his work.


Remember it's the Farmer's and Artisan's market every Friday at the Train Station from 9-1pm.
Bring your recycled cloth bag and load up on fresh goodies for the weekend.
Friday night the Rope Loft is offering up live music - bring a hunger for Jamie Junger. The entertainment starts at 8pm. Be sure to come early and get a table before the prime rib sells out !
It's a Jamie Jam weekend as he is at the Red Shed Saturday night with a few of the Wilburys.

The Mecklenburgh Inn is offering a special mid week rate from August 4th- 7th. Any room is $149 + tax, breakfast included. Please reference "Chester Merchants Release" when making the booking.





If you haven't been to the Chester Golf Club you are missing out. Full service restaurant and bar with kick ass greens. Call Dan to book a private lesson or take advantage of their summer special.



The Chester Bandstand Summer Concert presents the "Mahone Bay Legion Swing Band" starting 7pm Sunday evening. These musicians are fantastic ! Swing on down and enjoy the show.




There's a lot of snap left in that elastic.







Suzi Fraser




for the Chester Merchants Group