Chester Merchants Press Release
| | |
| --- | --- |
| Full moon rising over the harbour last weekend | |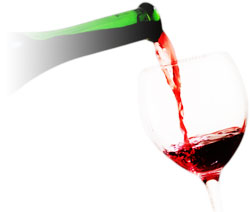 Fall is just around the corner.
It felt very autumnal at the Golf Club yesterday.
Blowing dogs off chains it was.
Join us here in Chester before summer packs it in.

This is the last weekend of the summer! Stop by the Rope Loft this week for some fresh lobster with a side of icy cold Pumpkin ale on tap.

It's Prime Rib night at the Rope Loft this Friday from 5pm onward.
Blues musician Morgan Davis is on stage at 8 pm.
Morgan moved to Nova Scotia in 2000 and chose the "Merry Times as my home."
For 45 years Davis has been on the road traveling across Canada, the U S and Europe. His performances draw from a rich tradition of country blues, as well as his own contemporary songs infused with wit and a large dose of humour.





Last Friday at the Rope Loft ...





Saturday is the 12th Annual Fo'c'sle Golf Tournament for PRO Kids at the Chester Golf Club at 3 pm. There will be prizes ! $40 / person entry fee. Ages 19 & over. Shotgun start. Scramble format. Ceremony and snacks at the Fo'c'sle after the game. Sign up at the Fo'c'sle or by emailing: leeonaguybergey@gmail.com or call Leeona a@ 902-277-0004.




The Chester Playhouse presents ... Laura Smith at 7:30 pm Saturday night. Laura is a Canadian folk singer-songwriter. She is best known for 1995 single "Shade of Your Love", one of the year's biggest hits on adult contemporary radio stations in Canada, and for her adaptation of the Scottish folk song "My Bonnie Lies over the ocean." For more info/tickets, call 902-275-3933

Later Saturday night head over to the Legion and dance to the tunes of "3 AM" kicking off at 9 pm for members and guests 19 years and older. For more info call 902-275-3315.






Tuesday Trivia night is back at the Fo'c'sle ! Put it on your calendar.




Last dip of the summer by chalk artist David Zinn




A story from our UK neighbours ...
My wife and I were traveling by car from Liverpool to Shetland, after almost seven hours on the road, we were too tired to continue, and decided to take an hotel room in Dundee. But, we only planned to sleep overnight and then get back on the road. When we checked out next morning, the desk clerk handed us a bill for £250.00.

I explode and demanded to know why the charge was so high. I told the clerk although it's a nice hotel; the rooms certainly aren't worth £250.00 for just an overnight stop without even breakfast. The clerk told me that £250.00 is the 'standard rate' so I insisted on speaking to the Manager...

The Manager appeared, listened to me, and then explained that the hotel had an Olympic-sized pool and a huge conference centre that they were available for us to use. 'But we didn't use them," I said. ''Well, they are here, and you could have," explained the Manager..
He went on to explain that we could also have taken in one of the in-hotel shows for which the hotel is famous. "We have the best entertainers from Edinburgh, Glasgow, and Aberdeen performing here," the Manager said...

"But we didn't go to any of those shows," I said. "Well, we have them, and you could have," the Manager replied...

No matter what amenity the Manager mentioned, I replied, "But we didn't use it!"

The Manager is unmoved, and eventually I gave up and agreed to pay...

I wrote a cheque and gave it to the Manager...

The Manager was surprised when he looked at the cheque. "But sir, this cheque is only made out for £50.00." ''That's correct. I charged you £200.00 for sleeping with my wife," I replied...

"But I didn't!" exclaims the Manager...

I said, "Well, too bad, she was here, and you could have"...







Suzi Fraser




for the Chester Merchants Group