Chester Merchants Press Release
| | |
| --- | --- |
| Pud on the bench at Flowers Flowers | |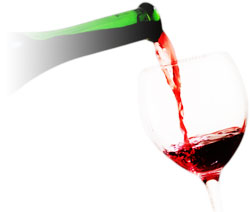 As we have bid farewell to the dog days of summer, let's say hello to the feline days of autumn!! Ok, I know that is not a thing...but I love the photograph!!

Did you know that to the Greeks and Romans, the "dog days" occurred around the day when Sirius appeared to rise just before the sun, in late July. They referred to these days as the hottest time of the year, a period that could bring fever, or even catastrophe....see there is a 'cat' reference!!

Moving swiftly along.....
This Week in Chester

This Thursday, the White Gate Restaurant at 28 Pleasant Street, is holding their last culinary event of the season. Five courses from the land and sea, $75 per person, and an optional wine pairing available on the evening.




Doors open and 6:00 and dinner commences at 7:00 pm.
As of this release there are still a few spaces available, so call on 902.275.4400.
Check out White Gate on the web: www.whitegate.ca or Facebook and Instagram
My Time Square Quilt Group
meets twice a month the 2nd and 4th Friday of each month at the Chester Baptist Church, 84 King Street from 10:30 am to 1:30 pm. They welcome all newcomers...with or without quilting experience, so pop along and get your quilt on!!
For more info call Sharon 902-980-0345.


CHESTER FARMERS' & ARTISANS MARKET is open EVERY FRIDAY

at the Old Railway Station, 20 Smith Road, Chester till October 4, from 9:00 am to 1:00 pm. Rain or Shine.
It's Prime Rib night at the Rope Loft this Friday from 5pm onward.



Friday night live music with Trevor Pike - Easy Listening Hits

on stage at 8 pm.

.

Prime Rib - Live Music - Beauty Sleep - what good be better!!


Tuesdays are packed this autumn.....

Bingo every Tuesday at the Chester Legion starting 7:00 pm. All welcome. For more info call the Legion 902-275-3315.



And Tuesday Trivia night is back at the Fo'c'sle ! Sharpen your pencils and sharpen your trivia!!And of course grab a great burger while you are at it...as Tuesday night is Burger night.





On a final note....
For those of you who are folding your Chester tents in preparation for the trek to warmer, more temperate climes over the winter months, as you empty out your kitchen, don't forget about the Lighthouse Foodbank, located in the village at 101 Valley Road.

Check out their Facebook page https://www.facebook.com/chesterfoodbank/





Nicola Boyd (the suzi Fraser wanna be)


for the Chester Merchants Group