Chester Merchants Press Release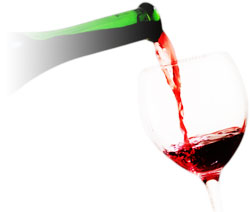 Get the muffs, the mitts and the mink out of storage.
Tomorrow ,Thursday, please join Paula and the gang to celebrate the works of Donald Curley,
the first artist from the Who's Who in International Art to show at Amicus Gallery.

This is also the last show of the season and Paula MacDonald's final show with Amicus Gallery.
Why not stop down and wish her well.

Come and meet Katherine Gleason and Piers Baker who will continue to make the gallery a place where Fine Arts and Crafts reside. There will be wine !
This is it.
This Friday is the last Market Day of 2019.
And please thank your vendors for always being there for you through sleet and hail.



Tom and Cynthia Myers "The Cynthetics" are on stage at the Rope Loft this Friday evening at 8 pm.
Jazz - just the way you like it and prime rib, just the way you like it.

The Rope Loft and Salty Dog Sea Tours are partnering to hold "Hearth & Homes" boat tours every Saturday in October. Take a one hour tour of Chester's Harbour by boat, then enjoy a two course meal at the Rope Loft. Book a night at the Mecklenburgh Inn and make it a weekend getaway! Tickets for the tour and meal are $80 + HST. Book HERE.






Saturday evening at 7:30pm the Chester Playhouse presents "Caribou Run" a six - piece neofolk band based in Mahone Bay. Their songs are catchy and anthemic with lyrics that provoke emotion and thought. Their live performance is a dynamic experience that is a roller coaster of sing alongs and foot stomps.






Why not take the stress out of Thanksgiving dinner and have your turkey dinner at White Gate Restaurant at 28 Pleasant Street.

Sunday, October 13th from 4 - 8pm they are offering a three course Prix Fixe dinner for $38 /person - vegetarian option available. For reservations please call 902.275.4400 or email info@whitegate.ca

Autumn hours are : open for dinner Fridays, Saturdays and Sundays.



Tuesday night trivia is back at the
Fo'c'sle
! Put it on your calendar.
#henryandbaloo




Lettin' the cat outta' the bag is a whole lot easier'n puttin' it back in.






Suzi Fraser




for the Chester Merchants Group