Chester Merchants Press Release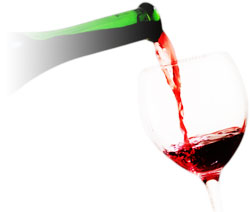 Things are slowing down a bit and the weather is just perfect.
Come to Chester and check out the new pizzeria
Il Ferramenta - Roman pizza at 59 Duke Street to eat in or take away.

Friday night the Rope Loft has Jamie Junger on stage at 8 pm. Jamie is a village favourite, so get there early to ensure a seat and order up a serving of prime rib with all the trimmings.
They are celebrating all things gourd with pumpkin cheesecake and curried pumpkin soup for the month of October.

This Saturday the Rope Loft is offering Hearth & Homes Tours with Salty Sea Dog charters. Set sail from the Rope Loft dock for a 1 hour tour of Chester's harbours. Afterwards, warm up with a two course dinner by the fireplace at the Rope Loft. Tickets may be purchased online here or at the Rope Loft.



You are in for a double bill / double thrill treat at the
Chester Playhouse
this Saturday.
As a nod to who's in town, we are featuring Sigourney Weaver and Kevin Kline.
Tickets are $10 for either show. Sherman, set the Wayback Machine for 1982 !



At 2 pm they are screening "The Year of Living Dangerously." This 1982 Australian romantic drama film directed by Peter Weir is about a love affair set in Indonesia during the overthrow of President Sukarno. It follows a group of foreign correspondents in Jakarta on the eve of an attempted coup.
The film stars Mel Gibson as Australian journalist Guy Hamilton, and Sigourney Weaver as British Embassy officer Jill Bryant. It also stars Linda Hunt as the male dwarf Billy Kwan, Hamilton's local photographer contact, a role for which Hunt won the 1983 Academy Award for Best Supporting Actress.The film was shot in both Australia and the Philippines.
"Both a smart, suspenseful tale of intrigue and a sweeping romance, The Year of Living Dangerously features excellent performances from Mel Gibson and Sigourney Weaver." (Rotten Tomatoes)

Second up at 4:30 pm...





"The Big Chill," is a 1983 American comedy-drama film directed by Lawrence Kasdan, starring Kevin Kline, Tom Berenger, Glenn Close, Jeff Goldblum, William Hurt,Mary Kay Place, Meg Tilly, and JoBeth Williams. The plot focuses on a group of baby boomers who attended the University of Michigan, reuniting after 15 years when their friend Alex commits suicide. It was filmed in Beaufort, South Carolina and the soundtrack features soul, R&B, and pop-rock music from the 60s and 70s, including tracks by Creedence Clearwater Revival, Aretha Franklin, Marvin Gaye, The Temptations, The Rolling Stones, and Three Dog Night. All the songs you know by heart !
"The Big Chill captures a generation's growing ennui with a terrific cast, a handful of perceptive insights, and one of the decade's best film soundtracks" (Rotten Tomatoes)





I've prepared for the upcoming holiday weekend by mentally checking out days ago.
Suzi Fraser
for the Chester Merchants Group
| | |
| --- | --- |
| | |