Chester Merchants Press Release
| | |
| --- | --- |
| Jennifer Paterson photo | |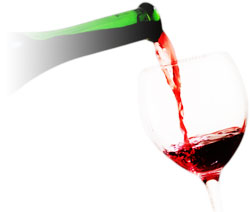 Greetings!



Bluenose 2, 2.5, 3 ? rolled into town last week.
Northern Star cruised into town last week too.

I hope you enjoyed viewing your tax dollars from afar.

It's a beautiful day today !
Get out on the water if you can.
This Week in Chester

Tonight at 5:00pm the croquet mallets will be waltzing around Lordly Park. March your mallet over there and join in the fun, or just bring a lawn chair and gin. Either accessory will be welcomed.

Also on the agenda tonight, the legendary Mike MacDonald is on stage at the Chester Playhouse. A staple of the Just for Laughs comedy festival Mike incorporates recent events and things that happen within his life into routines. Mike has always been able to find the bright side to everything in life - from highly debated topics in the media to family road trips. MacDonald has appeared on Late Night with Letterman, Arsenio Hall, Showtime's Comedy Club, A&E's An Evening at the Improv, and Comedy Central's The A List. Dial up the Playhouse for your ticket now @ 902 275-3933

Friday the farmers are back at the old Train Station from 10am - 2 pm. Last week they were giving away delicious fresh hot corn on the cob rolled in butter. Who knows what they might be giving away this week...diamonds? or maybe an Ace?

This Saturday and Sunday there is an "elegant" yard sale at 10 Main Street from 10 am-3 pm both days. The goodies are both inside and out, it will happen rain or shine and I am told there are antiques, collectibles, kilims and other rugs, fabrics, linens, furniture and artwork. Get your elegant self over there for the latest bargain.

Saturday evening there is a benefit dance at the Chester Legion from 9pm - 1am with "Short Notice" on stage.Tickets are $10 in support of two local equestrian riders attending the National Equestrian Championships in the Nation's Capital next week .

Renowned musician, songwriter, father of 3 beautiful girls, husband to the lovely and talented Teresa and generally all round great guy Chris "Old Man Luedecke" will be on stage at the Chester Playhouse this Saturday at 7:30 pm. Luedecke's new album Domestic Eccentric, is rife with everything the term 'domestic' implies - it's an album of home and the people that make it what it is. A banjo aficionado and winner of two Juno awards, Old Man Luedecke's sound has a comfortable folky, bluegrass feel to it with honest simplicity and an upbeat vibe. Don't miss this.

Sunday the Chester Legion is hosting a crib tournament at 1pm for all you crib maniacs. 902 275-3315 for further info.

Next Monday at 7pm there is a benefit for Musical Friends at St. Stephen's Church. Musical Friends is the free after school program where there will be a magical benefit with great guest artists including Laura Smith and the Studio Singers.
This year Musical Friends is offering youth choir, band camp, tuneful tots and vintage voices - a weekly singalong for seniors and those who love 'oldies' music.
These musical happenings are every Monday that school is in (no storm days / holidays). Professional musicians and guest artists lead all four programs. For more information email dawnhj@gmail.com

The Chester Art Centre has artist Jennie Carton with Back to Basics Drawing on the mornings of September 22nd, 29th, Oct 6th, 13th, & 20th from 9:30 am - 12:30 pm. Learn the details of realistic drawing ,explore creating light and shadow, proportion and reflection. The basic principles of illustration will be covered as all skill levels welcome. Cost: $130.

Diapers and politicians need to be changed regularly, and often for the same reason.


Suzi Fraser
for the Chester Merchants Group