Chester Merchants Press Release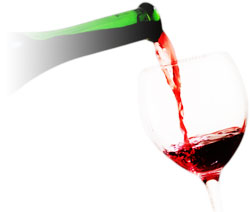 Greetings!


Today is not only the first day of Fall but also the end of the Jewish day of Atonement, Yom Kippur. Two very convincing reasons to kick it up a notch for the weekly "Hump Day" celebrations.

Summer drove away in the back of Kerry's truck last week so it will be bare poles until the yuletide season. Or we could take it upon ourselves to dress the hangars in something autumn appropriate. Any ideas?
Don't say pumpkins.
This Week in Chester

The Croquet Crowd are converging at Lordly Park tonight at 5pm. Wear your head lamp.

Tonight at 7:30pm the Chester Playhouse invites you to join them in celebrating the achievements of Martin Rudy Haase who has just been awarded the Order of Nova Scotia.

Chester resident Rudy Haase has lived a storied life in his 93 years.The former publisher, boatyard owner, Second World War naval officer, marine architect and environmentalist has accomplished more than most and met some of the legends of his time.
Haase has inspired a generation of conservationists with his fight against pesticides, uranium mining, nuclear power and clearcut logging over the years and has been a leading environmentalist long before anyone knew what the term meant.
In 2007 Neal Livingston produced a documentary about Rudy's life and the Playhouse will be showing this film tonight. Entrance is general admission with donations going to support the Friends of Nature, a foundation that Rudy set up in 1968.

Friday the farmers are back at the Old Train Station from 10-2pm. Pedal yourself and your eco friendly shopping bag over there and load up for the week.

Next Tuesday, the Municipality is holding a community workshop to gain insight from the local community to develop a brand. The workshop will take place at Forest Heights from 6:30 - 8pm. How do you feel about the Municipality/ core values and personality traits? They are looking for ideas regarding images and colours that could be represented in the new brand mark.
I'm thinking a cocktail shaker and a martini glass overlaid on a chart of the bay.

Can't make the meeting but still want to share your 2¢ worth? Fill out this survey before October 9th. For more info: mgates@chester.ca / 902-275-2599.

I've reached an age where my train of thought often leaves the station without me.

Suzi Fraser
for the Chester Merchants Group