Chester Merchants Press Release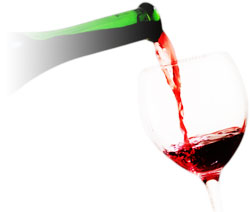 Greetings!
Ahhh, September! Fruition of the summer.
I'm going to share a recipe with you that will make your taste buds sing with those ripe tomatoes and any other veg you pick up from a local market i.e. our own CHESTER FARMERS' & ARTISANS MARKET (10-2pm at the Chester Visitor Information Centre/Old Train Station - rain or shine).
Most people think basil and toms, but why not try this? ZHOUG (recipe tried and trusted by 'The Other One', and directly reproduced from the Ottolenghi/Tamimi cookbook "Jerusalem" , given to me by one of the hamlet's best chefs). Veg, eggs, anything - once you've tasted it, you will look at mayonnaise and mustard in a different light:
PS the Chester Farmers' Market runs till October 9th
This Week in Chester
Wednesday night croquet at Lordly Park continues into September as the CHESTER CROQUET LEAGUE gains momentum as they are all having too much fun to call it quits. Two courts, whites, 'world class sport' with drink in hand, right on our doorstep. If you're interested in playing and/or putting a team of two together, contact Larry Pringle 902 980 1110 or dalemarinelogistics@gmail.com. Games start at 5.45pm sharp.
SCANS (Seniors' College Association of NS) are running two courses in Chester this Fall (Oct-Dec): 'Economists Debate Capitalism Through History' with Daphna Levit and 'Development of the Atlantic Provinces' with Alan Wilson. They are holding an information and registration session on Thursday, September 10th at 4pm at St Stephen's Hall. Stimulate that 50+ brain. More info at www.theSCANS.CA
A Permeable Driveway Installation is being showcased over the next week at 123 Duke Street in Chester. (It's the old Casablanca guest house). Featured at the Chelsea Flower Show, this sustainable alternative to asphalt and concrete has been used in Europe for over 30 years is just being introduced to Nova Scotia by Chester-based
EcoDriveway Atlantic
. The project is being managed and installed by
E
laine Collicutt & Sons
of Stanford Lake Rd
(902 275 3666).
Check it out. Danielle Barkhouse and her partner are behind bringing this eco-friendly product being available in NS. Our wells and water table thank you for your hard work and vision.
The Playhouse is taking a short break and recharging it's batteries after a busy summer season. Doors open again September 16th with Canadian comic Mike MacDonald. Go to www.chesterplayhouse.ca for tickets and info on their fall shows. However, there will still be action in the 'theatre district' with stores, galleries and cafés open..... so take a wander down Pleasant Street now the crowds have gone and buy local. You might even find a parking space....
Oh, and the weekly green bin collection is carrying on until September 22nd when it will return to every 2 weeks. Plenty of time to eat lots of lobster without smelling it for days and days after.
And don't forget to keep buying your OHC 50/50 tickets. Winnings are around $500 each week but will be more if you buy extra.
Submitted by,

The Other One
for the Chester Merchants Group