Chester Merchants Press Release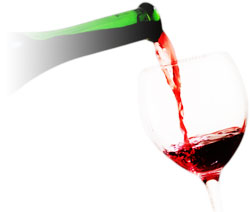 Still firmly planted on the couch? Not yet rebounded for the first turkey sandwich of the week? I have one word for your sofa love in: Netflix.

Yesterday was more like a beach day, but hey, that's OK. No shoveling required.

A word about your outdoor gingerbread man display. Your boys need to vamoose before the end of the month. March them down to the basement for hibernation until next year. If they lounge too long in your front yard they are no longer special.
A new year awaits you and your little brown men.
This Week in Chester

Looking for a New Year's resolution? Unloading a bit of the turkey tonnage? Chester Harbour Yoga & Massage Therapy has the Yoga class for you. Six weeks of yoga for $78 beginning January 8th and 9th. Dial up the guru @ 902-273-9642 to register.

The Village Emporium wants more ladies like-new clothing for consignment. Clean out your closet over the holidays and give them a call when they reopen January 3rd.

Next Monday is New Year's Eve and the Fo'c'sle Pub has SWIG on stage to ring it in. If you plan on eating, call now as there are only a few spots left. If you plan on drinking and dancing, just show up. Malcolm will slide over to allow you a spot at the bar.

The Chester Yacht Club is hosting their New Year's day levee for members and guests from noon - 4 pm and the Chester Playhouse is throwing open their doors from 11 - 1 pm.

The Fo'c'sle will be open from noon until 6pm New Year's day for levee festivities. Get down there and see everyone in Chester, and I mean everyone !

New Year's hours of commerce throughout the Hamlet : ring ahead to ensure the cash register is fired up and the visa machine is plugged in. Most businesses are open but they may decide to declare an unscheduled snow day so call ahead before you make the trek.

Looking way ahead the Chester Drama Society annual fundraiser, Coldest Day of the Year (which has become hottest night of the winter in Chester) will be Saturday, February 9th at the Fo'c'sle. Live entertainment from 3pm until last man standing.


Why not stop by the Zoe Vallé Library on Regent Street this winter. A nice warm place to relax with a cup of tea and a good book.
Youth is when you're allowed to stay up late on New Year's Eve. Middle age is when you're forced to.

We are signing off for 2012. Happy New Year from all of us.

Suzi Fraser

for the Chester Merchants Group