Chester Merchants Press Release





The Canada Geese are assembling at the Chester Golf Club before heading south.

They'll be the

only Canadians going south this winter ...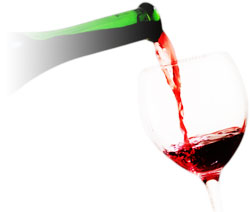 It may be autumn, but Chester is showing no signs of slowing down.
We have so much to offer and hope you can join us for some of our activities here in the Hamlet.
Chester is Open for Business this Fall !
The Rope Loft's fall hours are :
Monday: Closed
Tue - Thur: 11:30 am - 8 pm
Fri & Sat: 11:30 am - 8:30 on
The Rope Loft
is open for dining in. Tonight is wing night and it is also race night ! Park yourself on the deck, order up a cocktail and watch the action !
The
Fo'c'sle Pub
is open and it's business as usual. Come back to Chester's living room and sit right down.
The Chester Art Centre is shaking it up this autumn with so many art classes (see below) to chose from, and even multi weekend sand sculpture work shops.

Chester's Café
is serving up fresh baked, made in house morning buns and toad in the holes for brunch each Sunday! Located at 43 Queen Street in Chester, they are a newly licensed café open from 8-3pm Wednesday-Saturday and 10-3pm Sunday. They serve a rotating lunch with vegetarian options available and a light breakfast menu. The pastry case is full of fresh baked Julien's pastries, house made pies and vegan gelato. Enjoy a latte and a baguette sandwich on the patio in September, the "second summer!"
Sensea Spa
is rockin' it here in Chester this fall ! Don't be the last man standing to take part in this exquisite experience. Book your visit now. Day passes available.



Tomorrow is the Chester Farmers and Artisan "Modified Outside" Market from 9 am - 12 noon at the Chester Rink Ball Field at 190 Pig Loop Road.
Vendors will be spaced for physical distancing, they will wear masks, and they are still accepting cash $$

The Hubbard's Barn Farmer's Market is open every Saturday morning till October 31 from 8 am to 12 noon.



This Saturday there is an exhibition match at the Chester Tennis Club. If you like tennis - you will love this ! Don't miss out ! Donations are welcome.



"Have you ever been to sea Billy?"

Take to the water with
Salty Dog Sea Tours
for a close up look at the beautiful homes that stand along our coastline and the islands that surround it.
View all these breathtaking properties from the sea. Boat tours depart at 5pm every Sunday in September from the Chester Yacht Club and every Saturday in October at 5 pm from the Rope Loft.



A glance back in Chester 's history...
The Columbia House was built in 1835 and operated by the Robinson family as an inn until 1942. It was destroyed by fire in 1964. Below is a list of the attractions used to promote the inn.

Lots of room for social distancing.
Come spend the weekend with us here in Chester. Heavenly beds. Heavenly location. Endless Possibilities.
A priest, a minister, and a rabbit walk into a bar.
The rabbit says, "I think I might be a typo."






Suzi Fraser




for the Chester Merchants Group