Chester Merchants Press Release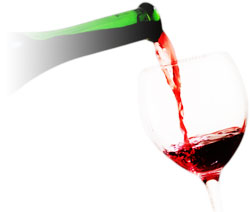 Greetings!


The month is drawing to a close. How did that happen?

The July Lulu Lemons are packing up and the August Lulu's are loading their SUVs and and pounding a path to the hamlet.

There's something here for everyone so why not come to Chester this week?



This Week in Chester


Opening tonight at 8 pm the Chester Playhouse presents "Who Killed Spalding Gray?"
Daniel MacIvor will be on stage for a limited run of his thought provoking production which is a pair of monologues in dialogue with each other.
The story begins on the weekend of January 11th, 2004, when celebrated American monologist Spalding Gray ended his life by jumping off the Staten Island Ferry in New York. That same weekend on the other side of the country Daniel MacIvor, Canadian actor, playwright, theatre director, and film director, was spending three days in California, in a series of sessions with a man who had offered to save MacIvor's life. Linking these two real stories is a fictional story derived from the obsessions of Gray and the inventions of MacIvor, about a man named Howard who had forgotten how to live. The show runs tonight until Saturday at 8pm with a Saturday 2pm matinee.

Tomorrow, Thursday the Chester Legion is hosting the Chester Garden Club Flower Show and Tea "Celebrating Canada's 150th" from 1:30 - 5 pm. Tea will be served from 2- 4 pm.The competition is open to members and non-members. Get your red and white posies down there asap.

Get yourself down to Amicus Gallery tomorrow, Thursday, from 6 - 8pm for the opening of new works by village favourite Malcolm Callaway and meet the mad artist up close and personal. Got a bare wall? This show is for you. You may preview the show here.

The Chester Farmers' and Artisans are at the train station this Friday and every Friday
till October 6th from 10 - 2 pm. (rain or shine).
Send your house guests to stock up on bounty for the weekend.

The Black Market is alive and well in Chester. Check out their wares at the corner of Queen and Pleasant Streets. There is something for everyone here, and I mean everyone. Stuff you never knew you wanted is there.

Don't miss the Chester Volunteer Fire Department's open house at the fire station from 10:30 am - 2:30 pm this Saturday : BBQ; displays; a selfie station and (naturally) fire trucks. Donations of non-perishable food items will be received for Lighthouse Food Bank.

The picnic with Sir John A is sold out. All who purchased baskets will help the Heritage Society create a new walking tour of historic homes, facilitate upgrades to Lordly Park and fund a new exhibit. If your basket is not being delivered, remember to pick it up at the Baptist Church on King Street between 2-4 this Saturday. 902-275-3826 / 902-275-3842 for questions.
Many thanks to Julien's, White Gate and to Father Dan, who just makes the world a better place.

Next Tuesday is Picnic in the Park at 6 pm with Cut Split & Delivered sponsored by Eric Harding of Tradewinds Realty. Load up the hamper and break out your dancing shoes.
Tuesdays until the end of August there will be Pickle Ball at the
Chester Tennis Club
@ 7pm.
$5 /person. All comers are welcome. For more info/register 902-273-2308
Next Wednesday, August 2nd, it's Kids Make Art for Canada 150 at the
Chester Art Centre
.
A drop-in Canadian art experience from 10 - 1 pm. Kids will be painting, sculpting, drawing and crafting their way around different regions and cultures of Canada, all under one tent, complete with face painting and snacks. You may register @ 902-275-5789. All ages welcome but short ones must be accompanied by an adult.


Be decisive. Right or wrong, make a decision.
The road of life is paved with flat squirrels who couldn't make up their mind.



Suzi Fraser
for the Chester Merchants Group