Chester Merchants Press Release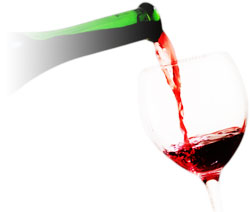 Greetings!


Tomorrow is the last day of August ! How did THAT happen?

Get out on the water before it snows again. Dial up Piers at the Kayak Shack on Water Street and get out and explore the bay. The water is warm and by all reports, there is no hurricane expected here this week.




This Week in Chester


Today is the last Wednesday to drop in at Lordly House at 133 Central Street from 1:30-3:30 pm. Enjoy a glass of lemonade or iced tea, help with handcraft projects, stories and join the conversation.

This Friday is the weekly Chester Farmers' and Artisan Market at the Chester Visitor Information Centre AKA the old train station. Stock up for the long weekend.

The Village Emporium on Pleasant Street is having a sale on their classic Chester Pictorial History Books. $25 will buy you a very interesting read. Why not pick up a few? Christmas is coming.

This Labour Day weekend there is a sale at Blue Shutters Antiques and Art Gallery located at the entrance to Graves Island Park in East Chester. They are offering 10-20% off all inventory and artwork.

The Kiwi Café has a new addition - the Kiwi Pantry. This new space is bursting with goodies to take home: frozen entrees; local products; "Taste of Mauritus" spice blends; jams; honey; linen tea towels - a veritable buffet of things to take away.


Lynda Flinn photo
Next Saturday, September 9th, Chester will be alive with the biggest pARTy of the year.
"Canada 150 Chester Creates !" Art, music, and fun and ... it's FREE !
This event kicks off at 10 am and runs through till 4 pm, so get out and pARTicipate.
Grab an ART Map at the
Chester Art Centre
at 60 Queen and follow the ART map to events sprinkled throughout the village.
Watch Holly Carr paint a work on silk at Lordly Park, or practice your graffiti art with Bryan Reid up at the Skate Park. Make a driftwood sculpture with Lisa Aiken at Freda's Beach, or try your hand at batik with Rosi Robinson at the Art Centre.
You will find Gwen Dueck, Malcolm Callaway and Dawn Harwood-Jones at the bandstand,
and scattered on street corners, artists like Allan Carver, who works with soap bubbles, world-renowned chalk artist Dave Johnston and jugglers and stilt-walkers from Atlantic Cirque.
Join Simon Copas and Michel Gerard Doucet as they paint plein air on the Blockhouse Hill,
just up
from the Tancook Ferry wharf. Try your hand at clay art with Teresa Bergen at Lordly Park or collage work with Lynda Shalagan at the Art Centre.
Don't forget to throw in a round of the Colour Games at Blockhouse Hill and Lordly Park.
There will be music too. Folk, country, contemporary, Celtic and Acadian with performers like The Blue Lane, Collage, Jeanne Nash, Know Issue, Jim Kovalcik, Paul and Eilidh Buchanan and Samba Nova and more.
There will be special meal offerings on the menus from the eateries around the village.

In the event of rain, all events will be held at the Chester Rink.
902-275-5789 for further inquiries / chesterartcentre@ns.aliantzinc.ca



A doctor, a dentist and a lawyer were in a boat together when a wave came along and washed them all overboard.
Unable to get back into the boat, they decided two would hold on to the boat and the third would swim to shore for help but they realized there were hundreds of sharks between them and land.
Without a word the lawyer stared swimming. As he swam the sharks parted to make way.
The dentist yelled, "It's a miracle!"
"No," said the doctor, "professional courtesy."



Suzi Fraser
for the Chester Merchants Group