Chester Merchants Press Release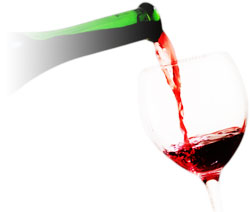 Greetings!


Well, last weekend was special - and I don't mean that in a good way. Where is global warming when you really need it ? ... like when my pipes froze.

The upside of last week was the two terrific shows at the Playhouse. Kudos to the organizers, staff and volunteers who made it all happen.The Playhouse has wrapped for 2016, but will rise to the occasion for their New Year's Day levée from 11-1pm. All are welcome.

The shop local draw was a huge hit this year and the winner is ... drum roll ... Chester Moss from Western Shore. $1600.00 worth of goodies to play with.

The Gingerbread House People's Choice award goes to "Whoville." Congratulations to Leeona Guy-Bergey and Heather Guy.

Today is Winter Solstice. Summer is coming. There IS light at the end of the tunnel.
This Week in Chester


Tonight, Wednesday, is the 17th annual SING! CHOIRS! at Saint Stephen's Church at 7:30pm. Storm date is Thursday night - same time.
Three choirs, a surprise octet and special guests present an evening of seasonal music for the entire family. This musical gathering celebrates the spirit of the season. Touching, funny and lively, the music spans many genres and hundreds of years. This is always packed so get there early or, alternatively, wear comfortable footwear. A free will offering for our local Starfish Refugee Project. For more info call 902-275-5864.

Thursday is wing nut night all over Chester. Hit the Fo'c'sle or the Rope Loft, choose your favourite sauce, line up the wet naps and get your bib on.

Friday night at 7pm the Baptist Church on King Street will have "Crafty Women...(barely) Making It At Christmas" on stage - a perfectly imperfect celebration of the Christmas and Crafting Season with music from Reid Campbell and Tom Myers. Songs and scenes presented by Cynthia Myers, Sue Evans and Laurel Darnell. No rug rats under 12. Tickets $15 at the door. Proceeds to Bonny Lea Farm. For more info call 902-275-3434.



Dolly Hancock photo
Remember every Tuesday night is trivia and half price burgers at Chester's own "living room" aka the Fo'c'sle Pub. Exercise that lump of knowledge and meet some new friends.




The Santa Claus at the shopping mall was very surprised when a young lady walked up and sat on his lap. Perplexed, he asked 'What would you like for Christmas?'

'Something for my mother" she replied.

Well, that's very thoughtful of you,' smiled Santa. 'What would you like me to bring her?'

'A son-in-law.'

Here's a cheery little

Christmas tune

guaranteed to make you smile.

Merry Christmas to all of you from all of us.

Suzi Fraser
for the Chester Merchants Group